Adult Learners' Week proves STC is not just for teenagers
If you thought South Thames College was only for 16-18 year olds, think again. Over 70% of its students are over 19, and a significant amount of the College's work is in Adult Education – providing vocational training, Higher Education and a range of enjoyable and informative leisure courses. South Thames believes the best should be available to everyone, which is why it takes adult education seriously. South Thames College is celebrating Adult Learners' Week and would like to invite you to join us. If you're thinking of returning to education, would like to learn a new skill, or just take up a hobby, then South Thames can help. During Adult Learners' Week the College will be offering a series of free taster sessions at its centres in Wandsworth, Merton, Tooting and Roehampton.
The unique and interesting taster sessions are taking place from the 15th to the 21st of May, and enable you to try a class for free before signing up. If you enjoy your taster session enough to enrol for the course, be reassured that courses at South Thames are very affordable, with concessions available for those over 60 or on benefits.
Come and try a range of subjects include: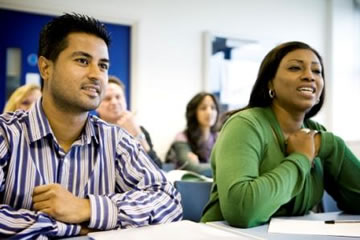 *Arts and Crafts,
* Computing,
* Counselling,
* Face Painting,
* Flower Arranging,
* Interior Design,
* Keep fit,
* Jewellery Making,
* Needlework,
* Managing Stress,
* Photography,
* Pilates,
* Tai Chi and much more.


South Thames College also offers daytime and evening leisure courses at its brand new Wandsworth campus, recently redeveloped to the tune of £100m.
May 10, 2010