James Blunt performs exclusive gig before joining Johnny Vaughan to launch display
This year's fireworks at The Park Club, was once again a night to remember!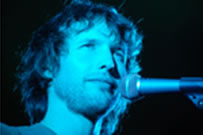 In conjunction with Capital 95.8 and Help a London Child, The Park Club hosted a money can't buy intimate James Blunt gig within the main club prior to the most extraordinary fireworks ever seen there.

Places to the gig were shared between Capital competition winners and Park Club members. Whilst the gig was taking place, other Park Club members and their friends enjoyed their own mini disco, before members Hamish and Jo Lister (winners of the Fireworks Art Competition) ignited the huge bonfire with plunger and TNT!
Next up were a fabulous troupe of jugglers performing their tightly choreographed and extremely complex routine. If this was enough, a spectacular dancing flame show coordinated with lasers and music took the growing crowds through to the beginning of the fireworks themselves.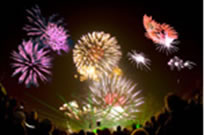 James Blunt and Johnny Vaughan then took over proceeding by welcoming the now burgeoning crowd of over 5000 and commenced the countdown to the fireworks.
This year's display (supplied by world renowned pyrotechnic genii STARLIGHT, was themed on Jules Verne's around the world in 80 days. The fireworks display was massive, as was the attendance – the Club's biggest ever.

November 9, 2007