First Workshop on 7th April In Acton
Due to the success of Early Days postnatal courses, the NCT are introducing weaning workshops . These stand-a-lone classes are open to parents ideally with babies aged from 3 months onwards.
The session typically covers when to wean, the practicalities of both traditional and baby led weaning, the impact upon childcare choices and how to cope with a toddler whilst introducing solids to a baby.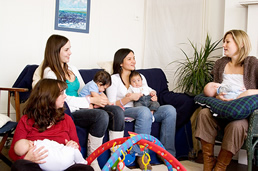 Breakfast is provided during the session for adults. Venue local to Acton park. For more details and pricing log onto course finder at www.nct.org.uk
February 21, 2011