Dick Whittington and Raymond Briggs' Father Christmas kick off festive fun
Christmas kicks off at the Lyric Hammersmith this weekend with the arrival of Dick Whittington.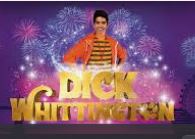 This year the Lyric celebrates the 10th Anniversary year of the Lyric Hammersmith Pantomime, which is now established as a highlight of the Christmas celebrations.
As always, Dick Whittington, written by Jude Christian and Cariad Lloyd will be getting the full Lyric treatment. You can expect the usual mix of live music, crazy characters, awesome adventure, singing, dancing, villainous baddies and heroic goodies with a little bit of feline flavour chucked in for good measure.
The theatre says prices increase the closer you get to your chosen performance date, so book early for the best seats at the best prices.
The pantomime is suitable for everyone aged six and up.
There will also be a special event to celebrate ten years of the Lyric with an unforgettable 10 Year Celebratory Performance on Friday 7 December.
The celebrations begin at 7pm at the pre-show party, with glitter face painting, fun and games. A special performance of Dick Whittington will start at 8pm, which will include guests from pantos past, surprises and returning to reprise his role as the voice of the Lyric Panto, Stephen Fry. Tickets start from £30, which includes a special winter cocktail by Sipsmith (non-alcoholic option available), a complimentary programme and ice cream at the interval.
Find out more about Dick Whittington and book tickets here or call the Box Office on 020 8741 6850.
The panto is set to be joined from Wednesday, 21 November by the ever popular Raymond Briggs' Father Christmas, who returns to entertain younger children and their families as he gets ready for his busiest day of the year, Christmas Eve.

Watch as he prepares his Christmas deliveries, feeds his reindeer and finally takes flight into the snowy night. Full of merry touches with plenty of live music, songs and playful puppetry this is a perfect festive treat for younger children and their families.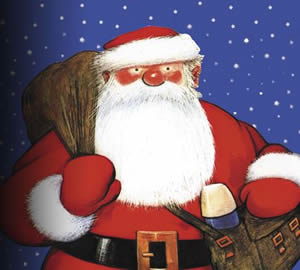 The one hour show, in the Lyric's Studio is on at various times of the day until 30 December and tickets are going fast, with many shows already sold out. Find out more and book tickets here.
Find out more about both festive shows at the Lyric's website.
November 16, 2018