With community dance platform on Sunday and work of five choreographers on Monday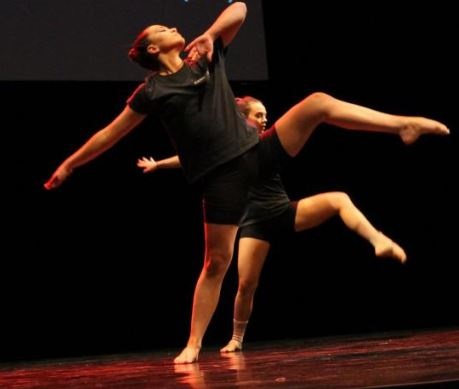 Ignition Dance Festival takes over Lyric Hammersmith on 13 and 14 May, offering spectacular dance, music, movement and choreography.
The festival is celebrating its fifth year with a packed programme featuring contemporary dance, flamenco, hip hop and ballet. It is set to showcase the best of local dancers, as well as professional choreographers from around the world.
Forty dance groups have been chosen from 250 applications to perform at Ignition Dance Festival's community platform at the theatre on the first day of the event on Sunday.
Dancers aged from six to 86 will take to the stage to share their skill and passion – with local groups including Amici Dance Theatre, DanceWest Contemporary, Tip Top Dance School and Move It Mondays.
Performances will also include the English National Ballet Youth Company, while Counterpoint Dance Company has been chosen to open the event using dance to challenge images of older people.
Closing the community dance platform day will be a performance from Tomorrow's Men and Jeanefer Jean Charles, which promotes engagement of boys and young men in society.
You can see the full line-up of dancers taking part at Community Dance Platform and book tickets for the event, priced £7 - £10 online or call the box office on 020 8741 6850.
Produced by Hammersmith-based arts organisation DanceWest, the festival will continue on 14 May with a vibrant programme from five visionary choreographers, while a further showcase will take place at the Rose Kingston theatre on 16 June.
Rosie Whitney-Fish, chief executive of DanceWest, said: "The festival is about celebrating dance in all its forms. It is very inclusive and diverse."
The company was awarded £5,000 from H&F Council's Fast Track Small Grant Scheme to help fund this year's Ignition Festival of dance.
Alongside the festival, DanceWest runs regular sessions and projects in the borough, including its new Bolder Not Older dance company, aimed at over 55s.
To find out more about DanceWest or the Ignition Dance Festival 2018, visit DanceWest.
You can buy tickets, priced £8 - £10 for the Ignition Dance Festival online or call the box office on 020 8741 6850. This event is suitable for people aged 14 and up.
May 12, 2018