An unforgettable cruise to central London as part of the Thames Festival
Related Links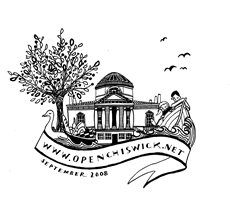 Open Chiswick is a series of exciting events held throughout September – visit www.openchiswick.net for the full programme, downloadable map and details of our photography competition.
Participate
Sign up for your local newsletter:
As part of Open Chiswick 2008, you are invited to join the Thames Strategy - Kew to Chelsea on an unforgettable cruise to central London to watch the fireworks as part of the Thames Festival. The trip is free (although donations are welcome) and includes a fascinating guided tour by Dr Andy Duncan.
On 14th September the 'Golden Salamander' will pick guests up from Chiswick Pier at 7.15 and Putney pier at 8pm before cruising to central London to watch a spectacular firework display. The boat will return to Putney Pier at around 11pm and Chiswick Pier at around 11.45.
You are invited to bring your own food onboard – however there is a bar available and we request that drinks are purchased on board.
Booking is essential - please email fay.martin@lbhf.gov.uk or call 020 8753 2507
August 22, 2008