Associated Articles

Participate
Local residents have until June 18 to tell the council if they want to organise a street party as part of this year's Big Lunch initiative.

Neighbourhoods and communities across the whole of the UK will take part in celebrations on Sunday, July 18 designed to encourage good neighbourliness and better and friendlier relations with people living nearby.

These events are likely to range from simple tea parties in back gardens to large street parties for the whole neighbourhood.

People wishing to arrange a street closure so that they can host a party are being advised that they need to apply to the town hall by Friday, June 18 at the latest. This will allow just enough time for the statutory public notices advertising the closures to be published.

Under new proposals organisers who want to close off the public highway to stage a party will pay a simple, fixed fee towards the costs of drawing up the legal notices, publishing the adverts and the other costs associated with a road closure.

The new low fee will be confirmed at the council meeting on June 1.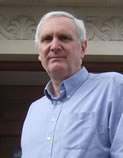 Council leader Edward Lister said the town hall wanted to make it easy for local people to cut through the red tape and get their event organized with the minimum of fuss.

He added: "This is a perfect opportunity for people to come together and celebrate the warmth and spirit that exists in their communities. We'll be proposing a fee of £75. The council will be keeping the costs down so that as many streets as possible can take part.

"If you would like to set up tables in the middle of your street and not have cars driving up and down while you enjoy your party, we can help with making those arrangements. There are certain legal formalities that must be completed in order to bring about a road closure and we will take care of all these so that you can concentrate on organising your event and having a good time."

Last year's Big Lunch saw almost one million people come together to enjoy community events – and this year the organisers want millions more to knock on the doors of their neighbours, say hello and invite them for lunch.

The initiative is the brainchild of the Eden Project with the support of partners including The Big Lottery Fund, MasterCard, EDF Energy and the Department of Communities and Local Government.

Eden Project chief executive Tim Smit said:
"The Big Lunch is all about building stronger communities as well as being a chance to get together and have fun. This year we are hoping that many millions more will knock on their neighbour's door, say hello and join streets across the country for an even bigger Big Lunch."

Sir Clive Booth, Chairman of the Big Lottery Fund added: "The Big Lottery Fund's good cause cash is all about bringing communities together, reducing loneliness and isolation and helping to make a difference locally. By supporting The Big Lunch, we are delighted to be able to help people throughout the UK achieve this goal."

For advice about arranging a road closure, and to notify Wandsworth Council that one is required, organisers should contact the technical services department on (020) 8871-6708. Roads on which buses operate will not be able to take part. Residents are also being advised to alert their local police safer neighbourhood team.

For a whole menu of ideas on how you can run your own Big Lunch, or to find a Big Lunch in your area, visit www.thebiglunch.com. You can become a fan of the Big Lunch Facebook page or follow it on Twitter at www.twitter.com/thebiglunch - for up to date information.

May 20, 2010