Canal walk and musical concert unites community
Local residents joined friends and family of murdered Hanwell teenager, Alice Gross, in a canal side walk and music festival on Sunday.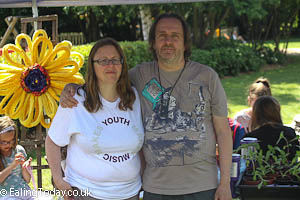 Ros Hodgkiss and Jose Gross
It was the culmination of a series of events instigated by community members to reclaim the open spaces and celebrate the life of the musically talented Brentside student, whose body was found in the River Brent in September last year.
Over the last fortnight wildflowers and 14 poplar trees - one for each year of Alice's life - have been planted in Boston Manor Park.
On Sunday (7th June ) dozens of people turned out to enjoy a beautiful sunny day and walk along the canal from Hanwell to Boston Manor Park.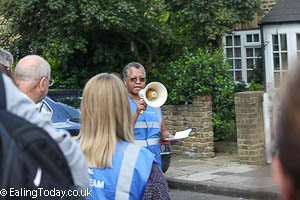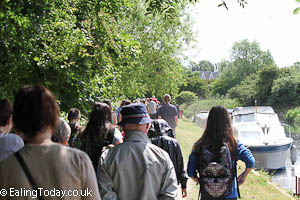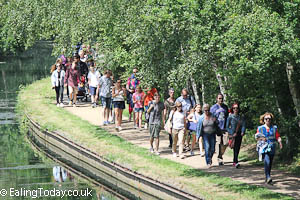 In the park's walled garden they were entertained by a variety of musical acts including some of Alice's friends.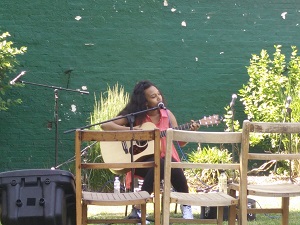 Stacey Pierre
Alice's parents Rosalind Hodgkiss and Jose Gross have thanked everyone involved in the festival.
They said: "We are extremely grateful to all those who performed in or attended yesterday's event to commemorate Alice and show solidarity with our family.
"Although it was extremely painful for us to reflect on the events of last year as we walked the canal, it was comforting to know that people in the community cared enough to share this walk with us.
"The bands that played, including many young musicians and friends of Alice, were brilliant and we must thank Daniel Ramdeen for helping make it happen.
"We are so grateful to Linda Massey and Friends of Boston Manor for organising the event, which was a fitting tribute both to Alice and the community that has supported us throughout this tragedy."
Organiser, Linda Massey said: '' It is so good when a plan comes together. With so many people embracing the day it really did show that we have an excellent supporting community - my thanks to everyone"
On 20th June, Hanwell Carnival's accoustic tent will be dedicated to Alice and on same day Alice's mum, Ros, will be taking park in the 10K at Osterley Park for Alice's Youth Music Memorial Fund - over £23,000 has already been raised.
9th June 2015