We take a look at Putney's newest independent gym
As we said, Token Yard is not a normal gym - it's independently run, private, staffed by trainers who care and it's restricted to 300 members, so plenty of space for everyone combined with bespoke care and attention. Giuseppe Minetti started the Token Yard concept in June 2004 just off Putney High street, but after being encouraged by his clients, moved to 4,500 sq ft premises at 56 High Street Putney (with the entrance on Felsham Road, just round the corner from Barclays.)
Giuseppe has been training clients since 1995 (when he qualified as a fitness instructor) and has competed at the highest levels in sprinting, triathlons, and adventure racing so he really does know what he is doing. He is inspirational and has true empathy with people who want to get the best out of their training at whatever level and his varied client base reflects this. He has ensured the environment is conducive for achieving the very best results, everything from weight loss to rehabilitation and from athletic performance or just feel-good fitness.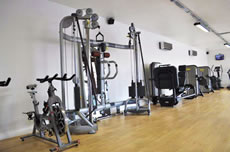 "Fitness is about constantly keeping an eye on an ever-changing lifestyle. We don't have to spend hours and hours exercising every day to get fit or lose weight, but fitness does not happen overnight or by sitting in an armchair. You have to work hard at it over a period of time, believe and be committed to it. Exercise with intelligence, not intensity," Giuseppe says. "And make it fun and varied," he adds.
The Token Yard Club interior took a year to complete, with plenty of showers, towels and lockers for members and top-of-the-range gym equipment to get the best out of your time there. The music is carefully selected and you can always hear yourself think. There is a VIPT room (very important personal training) for those who would like a more private personal training session, but you can train with a friend if that helps to encourage each other. Every member gets a regular assessment and training programmes are updated as often as needed. The Token Yard Club is private gym and personal training combined. Clients can opt for gym membership, or personal training with one of their 4 friendly and qualified trainers; whatever you choose you'll be looked after every step of the way.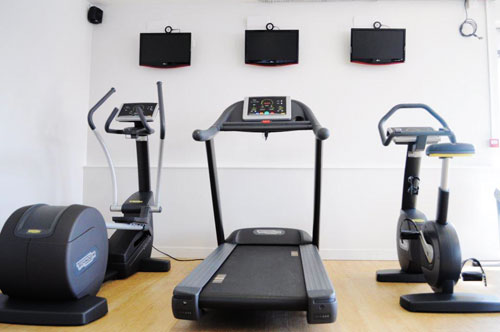 You do not have to be a member to be personally trained so all options are covered. The gym is kitted out like a chic boutique hotel so Putney residents will feel it's home from home! Luxury comes to Putney!
Personal training starts at £45 with gym membership currently at £79 per month.
Go along and see for yourself! Why not get in shape for the Christmas Festivities by taking advantage of Giuseppe's special deal of personally training shared with with a friend and save 50% on the friend's session. You can also join for off peak membership, between 12pm and 3pm on week days, and save £120 per year.
November 4, 2010