and enjoy Richmond Park the largest Royal Park in London covering an area of 2,500 acres
The Royal Parks has launched branded jumpers just in time for the first day of autumn. Designed and printed in the UK, they come in a range of park-inspired designs for men and women.
The new clothing range is available on-line at www.royalparksstore.org.uk, along with prints and maps of each of the eight Royal Parks, and short stories by some of Britain's best short story writers. The ethically-sourced jumpers are priced at £34.99 and the T-shirts cost £19.99.
Heather Carr, Brand and Product Development Manager, The Royal Parks said:
"The Royal Parks cover 5,000 acres of land in London and they are a great place to head for an autumn walk. Now that the weather is cooling down, why not buy a new jumper from the online Royal Parks Store. Funds raised through selling this clothing go straight back into maintaining these wonderful open spaces."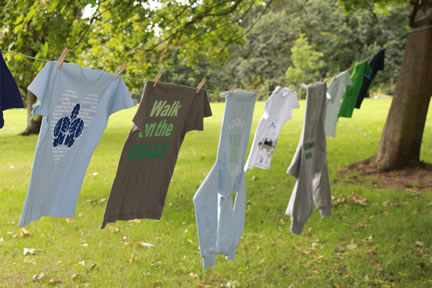 The clothing is made from 100 per cent pure cotton and has been sourced from a Fair Wear Foundation endorsed manufacturer.
The Fair Wear Foundation is dedicated to enhancing the lives of workers all over the world, improving working conditions, tracking improvements and sharing expertise.

September 21st 2010