" .. is well known & loved by many...."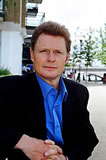 Stephen Wallace, the Town Centre Manager for Putney questions the recent report from the New Economics Foundation which has labeled Putney as a Clone Town.

" Putney has a character that is well known and loved by many that live in, visit and work in the town. Any survey that defines it as a 'clone town' is clearly deeply flawed.

The report does not identify how Putney is defined
geographically and the methodology seems at best open to question on a number of fundamental points.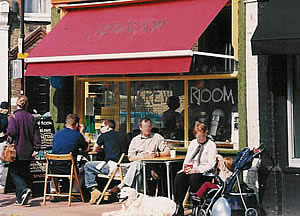 Of course Putney has a great range of national retailers, as most local residents and shoppers would expect! But it also has an excellent range of local speciality shops dealing in, amongst other things; Italian and Polish food, speciality meats, Kashmiri carpets, hand-built racing bicycles, renovated old style Mini cars, fitness training, health & beauty products/treatment and probably the best range of bars and restaurants this side of the river.

Putney businesses of all sizes typically enjoy a degree of commercial success far greater than one would expect from a town of this size. Residents are passionate about the town in a way that seems almost unique in London, whilst shoppers from outlying areas enjoy coming into the town to shop and relax. Visit Putney virtually any day of the week and it is busy both by day and by night, when it's vast range of pubs, restaurants and bars (many privately owned) attract people from miles around.

Does Putney Wharf strike the survey team as a clone town site? The popularity of this area with locals, and of the visiting French Market, would seem to indicate otherwise. The new Brewer community building, opening later this summer next to St Marys church, will again add colour and vibrancy to our local scene.

Wandsworth Council actively encourages the commercial success of Putney through its town centre management initiative and helps small independents businesses in particular through it's Town Centre Improvement Scheme; which provides grants of up to 25% of eligible costs for
improving shop fronts, fitting out, improving access and other shop enhancements.

The Putney Partnership Board aims to make Putney a commercial success, for example by staging/assisting local events (e.g. the highly successful Putney Music Festival alongside the Boat Race), improving commercial opportunities, protecting parking and traffic flow, improving the environment (e.g. landscaping, hanging baskets, streetworks etc), reducing graffiti, tackling waste/dumping, tackling crime (including retail and pub/bar related) and helping economic development. National businesses are frequently strong supporters of such initiatives and as such contribute to the success of the town.

We should be glad that national brands are attracted to the unique customer profile of Putney shoppers and so site their branches here. At the same time we continue to shop at, enjoy and encourage the excellent range of smaller independent businesses that help create Putney's unique and colourful character."

June 8, 2005