Vote for Local landmark for Olympic Pin - results expected in October and sales of celebratory badges to begin in 2010

The 'Landmark London' initiative is being arranged by the 2012 Olympic Organising Committee, in partnership with London's councils, as part of the preparations for the Olympic Games and Paralympics Games.

Wandsworth residents can vote for one of the following local landmarks:

· Battersea Power Station
· Albert Bridge
· Wandsworth Town Hall
· Buddhist Peace Pagoda, Battersea Park

To cast your vote visit www.london2012.com/landmark. The poll closes at midnight on Sunday 18 October 2009.

Residents can vote to decide which local landmark is used to represent Wandsworth on a set of 2012 Olympic Games pin badges.
Wandsworth has been approved as a potential home of a pre-games training camp because of its many excellent sporting facilities. Representatives from the South Africa and Barbados Olympic teams have already made fact-finding visits to the borough to inspect training facilities with a view to setting up in Wandsworth.

All 33 London boroughs are holding similar votes to decide the landmark that best represents their area.



Executive member for environment and leisure Sarah McDermott said:
"We're please that residents will decide which local landmark is used to represent the borough on official 2012 merchandise. The Games will be a truly historic event for London and Wandsworth potentially has an important part to play. We hope that these badges will help local people to celebrate and remember their Olympic experience"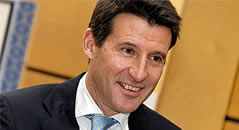 Sebastian Coe, Chair of the London 2012 Organising Committee, said:
"Pin badges are a popular part of the heritage of the Olympic and Paralympic Movement with each Organising Committee producing a range of these collectors' items. Inviting Londoners to create the 'Landmark London' set is one of many ways people will be able to get involved in the London 2012 merchandise programme. I encourage residents of Wandsworth to cast their vote for their favourite borough landmark."

Honav UK, the London 2012 pin badge licensee, has pledged to create over 2,012 individual pins to celebrate the best of life in the capital and the UK.




September 16, 2009