No not mass redundancy - they will be foraging for food for London's vulnerable children!
Associated Links
Participate
If you go comment on this story on the forum
Sign up for your local newsletter:
PutneySW15.com
Douglas & Gordon, the sales and lettings agent, is getting into the Christmas spirit early. On Wednesday 1st December, staff from the company's 17 offices across London will be closing the offices and will be taking to the streets in aid of the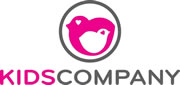 children's charity - Kids Company. Sporting the official bright blue 'Working together Christmas 2010' sweater, they will be foraging for non-perishable food to fill Christmas hampers for thousands of vulnerable children in London.
The company has, quite literally, planned a military operation to knock on doors for donations that will be brought back to Douglas & Gordon's East and West Putney offices by a logistics chain. The thousands of items will then be ferried via specially commissioned lorries all day long to the Kids Company headquarters in Blackfriars, where thirty Douglas & Gordon staff will be wrapping the presents ready for Christmas.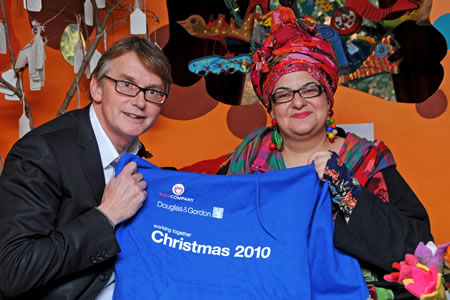 Ivor Dickinson, Douglas & Gordon's Managing Director, said:
"When Camila Batmanghelidjh, founder of Kids Company, gave me a tour of their headquarters and showed me what goes into looking after 14,000 children, I was gripped! We feel so passionately about the cause that we'll be closing all our offices on 1 December for the day, operating on a skeleton staff to ensure our usual service won't be hampered. I'm really, really hoping that homeowners will get behind this very worthwhile cause and give generously in any way they can."
Suggested non-perishable items include Rice, Pasta, Jams, Tinned Foods, Breakfast Cereals, Biscuits, Fruit Juices and most heartbreaking of all, Baby Food.
"We have some very persuasive people at Douglas & Gordon so we're expecting to collect thousands of items, quite literally. So, if you live anywhere between Notting Hill and Balham, please be ready for us as we'll most likely be knocking on your door on December 1st ."
If you aren't going to be home you can deliver produce to Douglas & Gordon's office at:

D&G West Putney Office
127 Lower Richmond Road
West Putney
SW15 1EZ
— You can donate a Christmas present
directly by visiting our Wish List at John
Lewis www.johnlewisgiftlist.com and
search for Gift List No. 432477

— Donate by TEXT. Text the word
'KIDSHELP' to 70700 (£5 will be
deducted from your phone bill)

— Visit our website www.kidsco.org.uk or
call 0845 644 6838 to speak to one of
our team!
April 14, 2010