But the Town Centre Manager & Councillor disagree with this label........
Related Articles
London Survey 2009

London Town Centre

Clone Town Status

South Richmond
19.5
East Putney
28.0
Hammersmith
30.0
Clapham
33.1
Hampstead
33.4
Wimbledon
35.7
Ealing
36.5
Putney
37.5
Camden
39.5
Twickenham
41.9
St Mary's
42.5
Chiswick
46.5
Brixton
50.5


Border Town Status

Muswell Hill
57.5
East Sheen
61.0

Home Town Status

Peckham
66.6
Stratford
67.3
Kentish Town
67.6
Highgate
68.4
West Hampstead
70.0
East Finchley
70.5
Upton Park
70.7
Borough
71.2
Streatham Hill
76.0
Finsbury Park
81.5
Wembley
81.5
Shoreditch
81.7
Shepherds Bush
83.2
Stoke Newington
84.2
Brentford
84.6
What do you think? Let us know on the forum.
Yesterdays report by nef - an independent think-and-do tank that inspires and demonstrates real economic well-being accuses Putney & East Putney (are they really two towns - do you feel a "them & us" relationship with your near neighbours? Comments on the forum please!) as Clone Towns.

How do you classify a "clone town" - the numbers crunched by nef are the numbers of independent shops, the number of shop types and the number of shops in the area. The Clone Town Britain Index measures both the identity and diversity of outlets on the core of the high street. It weights more for identity because ownership is critical to the health of the local economy and community. But diversity is important, and so is also included. Towns scoring below 50 on the scale are classified as Clone Towns. Over half of the stores counted are chains, and there is little diversity. Towns scoring over 65 are classified as Home Towns, where almost two thirds or more of the stores are independent, and there is a wide range of outlets. In between are 'Border Towns,' which are neither highly homogenised, nor strongly independent and diverse.
East Putney's score was 28 coming second to Richmond Upon Thames in the survey of London and Putney came 8th with 37.5 - Somewhat suprisingly Wimbledon is apparently even more of a clone with a score of 35.7- but perhaps that is caused the the difference in stores found in the "village" and the "town".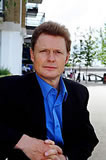 Putney's Town Centre Manager Stephen Wallace has vociferously defended Putney's identity:
"For those of us that know and love Putney, and have seen it progressively improve over many years, the NEF '2010 Clone Town Report' makes slightly depressing reading and doesn't seem to reflect what we see locally at all. I'm sure my hardworking colleagues in the Putney Partnership (who give their time voluntarily), strongly supportive Councillors and Wandsworth Council would feel likewise. If we didn't have the likes of Next, Marks and Spencer, the new Topshop/Top Man, Sainsburys, the new concept TK Maxx Woman, and Waitrose etc. people would be right to ask whether Putney was a town of significance at all, yet the report seems to condemn towns like Putney for it. We have both national AND local shops, together with a fantastic range of cafe's, pubs and restaurants to cater for the very diverse range of customers that Putney serves. According to NEF Putney's score appears to have markedly improved from the 2005 survey, previously rating 12.5 and now 37.5, but they then go on to say results are not comparable, further underlining the limitations of the NEF methodology. We know from experience that some great stores have relocated to Putney, yet still the 'clone town' label is inappropriately applied!
He continued:
" NEF's 2010 Clone Town report follows a similar report published in 2005, which caused a stir locally as Putney had been branded a clone town then too. Both reports tend to paint a bit of a bleak picture of High Streets generally; and yet all is not lost...
Putney is a small town with strong historic links (e.g. Putney Debates/St Mary's Church, many famous residents), self-evident cultural identity (e.g. Putney Arts Theatre, Putney School of Art & Design, Open House, Putney Sculpture Trail etc), cinema, its own live music venue and club. It has a great range of national and local shops in the High Street, the Exchange shopping centre and nearby roads, including the Upper & Lower Richmond Roads. And its selection of pubs restaurants and cafe's is quite outstanding. It is a town that punches well above its weight and is generally highly regarded by residents, workers and visitors as a nice place to be and visit. Add to this events such as the internationally recognised Oxford and Cambridge Boat Race, Putney Music Festival and Putney Christmas Lights and Market event and to my mind you have a town of considerable character, charm and individuality. Other unique assets such as Putney Wharf and the riverside walks can hardly be described as clone-like and seem simply to be ignored. While NEF apparent motives of improving the diversity and character of town centres are laudable, for them to brand towns such as Putney 'clone towns' is essentially unhelpful and dangerously misleading. Maybe I'm missing something, but surely we need a strong mix of both chain stores and independent shops to cater for the needs of locals and attract shoppers from outside. The NEF survey relies on a small typical sample of not less than around 50 shops in what is regarded by the survey person as the 'town centre'. That seems to provide very misleading results, as Putney has in excess of 450 shops spread over several streets, with higher rents and business rates in the town centre naturally creating bias towards major retailers locating in the High Street. Nevertheless, there are still significant numbers of independents here, becoming more numerous towards the less costly areas such as Lacy Road, Upper Richmond Road, Lower Richmond Road and Putney Bridge Road."
"The local Putney Partnership works hard, with the strong and tangible support of Wandsworth Council and Councillors, to encourage the success of Putney and attract and support new businesses of all types, with initiatives including a major inward investment event held in March to attract investors, the creation of an inward investment film ' 'Invest in Putney', and a brochure of the same name similarly targeting new businesses and enterprises (all at www.wandsworth.gov.uk/putney - brochure is in 'download' section). The Putney Partnership also organises a range of initiatives and events aimed at improving the commercial success of the town and making it an enjoyable place to be in and visit, and this means helping all types of businesses to the benefit of the wider community. The council directly supports businesses through the Town Centre Improvement Scheme giving substantial grants and interest free loans to help independent businesses improve their premises, a unique council 'hardship' scheme for business rates, financial support of the Putney Partnership and provision of a Town Centre Manager to help maintain economic momentum."
"A final point, and one of economic reality. Putney's diverse range of shops is only made possible by sustained spending by residents, workers and visitors. Businesses face considerable expenses in rents, businesses rates (remitted to central government), staff, stock and other costs. People like the character and convenience of independents, but also want the brands, selection and choice available from national chains – or they simply wouldn't shop in them. Putney will continue to be a unique and great place to shop and relax, but like anywhere needs shoppers to support the places they want to survive and thrive by shopping in them regularly."
PutneySW15.com member Richard Carter has commented:
"No surprise that Putney was high on the list, but East Putney??? As far as I recall there isn't a single clone shop in East Putney, so what is the basis for this?" Let us know as residents and or businesses of Putney your views.....

Thamesfield Councillor Rosemary Torrington whose ward includes much of Putney's retail outlets told PutneySW15.com:
"We try very hard to encourage independents, for example, the Christmas market seeks to promote independents to local residents during the run up to Christmas and we have recently done all we can to promote the independent outlets on Upper Richmond Road during the gas works. The artists' open house studios is another reason for people to come to Putney other than to shop in a chain store. We are working on a music festival to encourage people to visit Putney. The Putney Partnership recently produced a map of the sculpture trail featuring a number of independents en route as places to stop. It's also important for local people to support independents. It is difficult, I think, for independents to compete with the chains who have greater financial resources in a down turn and internet shopping can offer cheaper deals than the High Street. The previous government's increase in business rates has not helped small independents and some have difficulty securing extended overdrafts from banks during difficult times. The Council tries to offer some grant assistance to businesses on very small incomes but this comes out of council tax so needs to be balanced against residents' needs."
September 16, 2010