Aiming to give residents source of information during the lockdown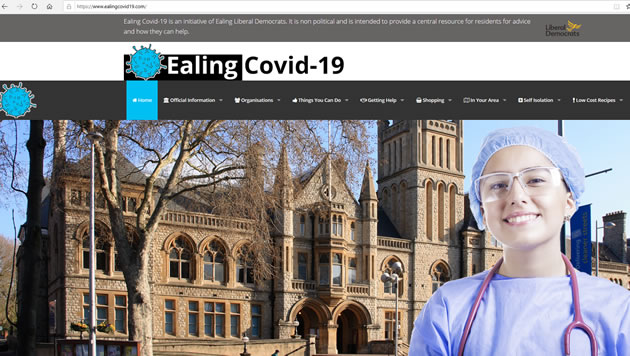 The Liberal Democrats in Ealing borough are saying that a web site they set up to provide information during the pandemic has proven successful.
It aims to be non-political and contains official information from the government and Ealing Council as well as food recipes, volunteering, details of local foodbanks and soup kitchens, ideas about how to keep fit and care for your pets.
They say that 9,000 unique users have visited the website and many are regular visitors, checking out the site multiple times for new information.
The website can be seen here.
The creator of the Ealing Covid19 website, Alastair Mitton, said: "The Ealing Liberal Democrats created the one stop shop for information about the pandemic. It contains links to outside websites such as the Government, Ealing Council, NHS, Public Health England, mental health organisations and many others with lots of ideas on keeping children educated and entertained during the lockdown.
"We have had 9,000 visitors to the site with 34% of them looking for information about shops doing home deliveries. It has been very pleasing to be able to help so many people in these uncertain times."
May 20, 2020