Local councillor enabling others to do their bit during the pandemic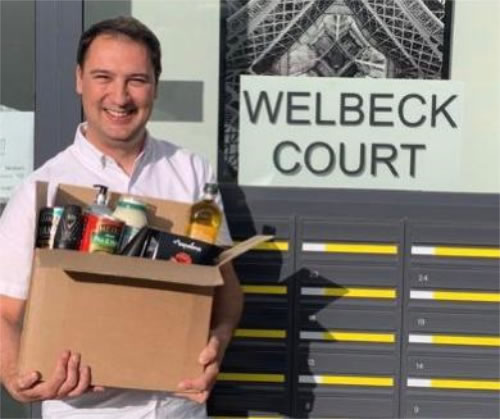 It is an unprecedented time for us all, and within a short space of time, we have gone from living our lives normally to having many changes and restrictions placed on our day to day routines.
For many, the current situation will mean some dramatic changes, particularly when it comes to jobs and the economy. Most media reports now drip feed us information of an impending deep recession, after 10 years of austerity that has had an adverse effect on society, this will be further major blow to peoples livelihoods, that will likely affect all of us.
A few years ago I went around the borough of Ealing with volunteers from St. Mungo's, a homeless charity, and was shocked at how many people were sleeping rough on our streets, all with different reasons for being there, some were hungry and embarrassed to receive our help. The scale of this problem also prompted the three Southfield Liberal Democrat Councillors to donate £2500 of Ward Forum funds to Acton Homeless Concern to help fund good causes. To see people sleeping out on the streets is soul destroying, but to see people go hungry is unacceptable.
In April a friend gave me an idea about helping people out. What my friend did was to create a street WhatsApp group not only to check if people needed any help but also to collect food and toiletry items to send to Ealing Food Bank where they also serve Southfield residents in need. I thought this was a brilliant, simple way of helping struggling families, so I initially sent out a message on WhatsApp that I am already a member of in the block of flats that I live in, and asked if people were able to do so, could they donate some of the items the food bank are asking for. The response was fantastic. Residents have been incredibly supportive of my initiative.
As a Councillor, I feel I have a duty to support residents in need, particularly in times of difficulty. But as a community leader, it is my duty also to enable people to help each other.
By donating, and asking people to donate to Ealing Food bank, enables me and many others, to help people, however great or small, to whom we're unaware of, who are struggling at this time, will benefit families in the whole of the borough, and support the excellent work volunteers are doing at Ealing Food Bank.
Gary Busuttil
Liberal Democrat Councillor for Southfield ward in London Borough of Ealing

May 16, 2020