Ealing Friends of the Earth and local MPs raise issue as Environment Bill progresses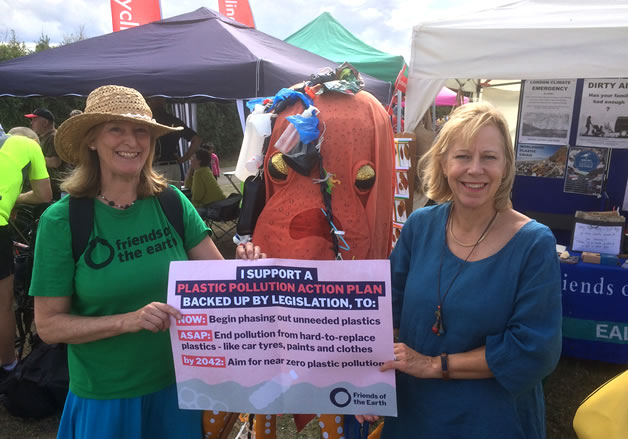 Ruth Cadbury campaigning against plastic wast at the Brentford Festival
May 27, 2020
Plastic pollution is on the increase as a result of the coronavirus emergency according to local environmental groups.
Some plastics are vital for medical use but unfortunately the amount of waste from discarded PPE has increased exponentially recently and there is a concern that gloves and masks could possibly contaminate both household recycling and street litter. There have also been a number of incidents of fly-tipping locally in which much of the dumped material has been PPE.
The Environment Bill, currently passing through Parliament, may not be hitting headlines in this time of pandemic but Ealing Friends of the Earth with the support of Ealing Central and Acton MP Rupa Huq and Brentford and Isleworth MP Ruth Cadbury, are determined to highlight the public's concern over the impact of plastic pollution. They point to a steady flow of scientific studies showing its widespread presence in our rivers, oceans and countryside.
The bill, which is being presented by the Government, covers a range of issue including waste and resource efficiency, air quality, product standards and recall, biodiversity and environmental protection. This Bill was being considered by a Public Bill Committee but due to lockdown the sittings of the Committee were suspended. The Committee is now scheduled to report by Thursday 25 June.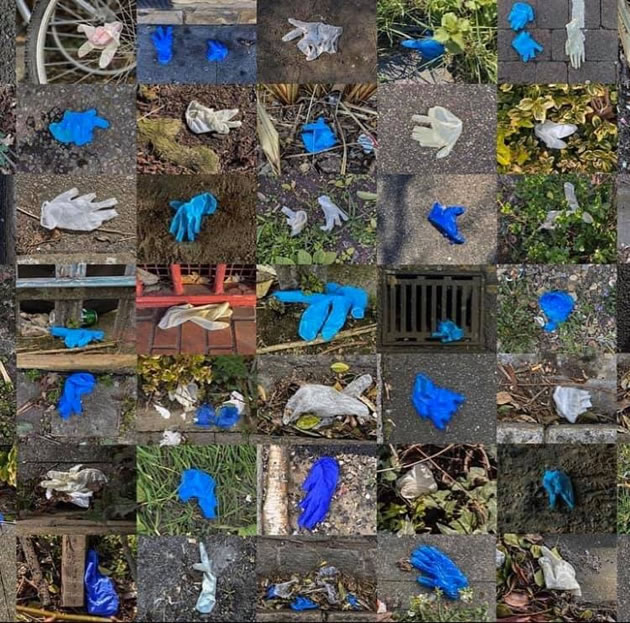 Plastic PPE waste
Ruth Cadbury gave her backing to a Private Members' Bill sponsored by Geraint Davies in 2018 which aimed to reduce the amount of plastic waste.
She said, "Locally we need to set an example by reducing our own plastic consumption in schools, at work and in the council and I'll be lending a hand here as well as speaking up in Parliament. Currently 90% of the cost of plastic recycling is paid by our local council taxpayers so I'm supporting the Plastics Bill so the producer pays instead. This will encourage producers to innovate and reduce plastic pollution."
At Brentford fair last summer, Rupa Huq pledged to firstly begin to phase out unneeded plastics, secondly, as soon as possible, to end pollution from hard to replace plastics like car tyres, paints and clothes and lastly, by 2042 to aim for near zero plastic pollution.
Ealing Friends of the Earth want to ensure that any proposed solutions concentrate on improved recycling here in the UK rather than shipping waste to other countries. They believe new legislation is needed to include bold and legally-binding targets to end our throwaway culture.