Suspicious package in Acton turns out to be bunny in a box
Ealing Police Specials were called out today (15th August) to investigate a suspicious package in Acton.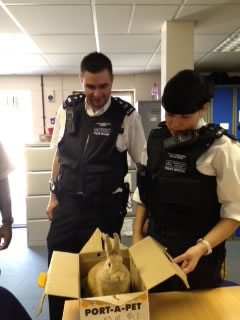 On closer inspection in turned out that the box contained an abandoned rabbit.
The rabbit has been handed over to the RSPCA.
August 15, 2012