Vote was being taken on definition of anti-Semitism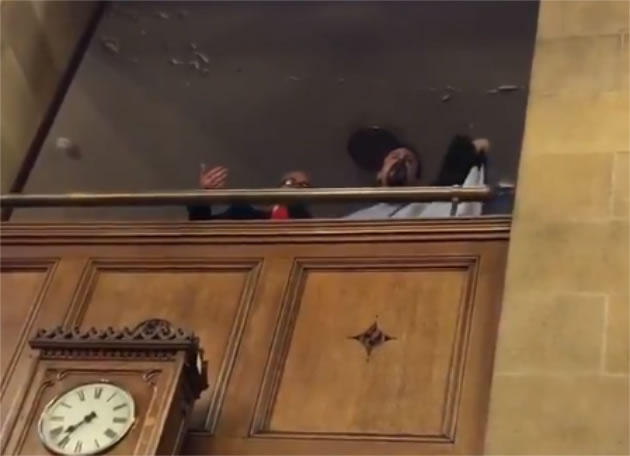 Picture: @joymorrissey
The full meeting of Ealing Council this Tuesday (11 June) was temporarily suspended after protesters in the gallery interrupted proceedings.
They waved the Palestinian flag and one of them shouted "Shame on this council for standing with apartheid and imperialism. We will not allow business as usual while Palestine suffers."
The outburst came after the Council had unanimously voted to support the International Holocaust Remembrance Alliance definition of anti-Semitism. Opponents of the move believe that this definition makes it more difficult to be critical of the Israeli government's actions.
The vote means that all 32 London Councils have now adopted this definition.
A spokesperson for the Board of Deputies said of Ealing's decision, " This is truly appreciated by the capital's Jewish community."
The Jewish Leadership Council issued a statement saying, "We commend the Council for facing down protestors. We noted that over the weekend, allegations of anti-Jewish racism from one of Ealing's MPs, Rupa Huq, against a young Jewish job applicant emerged. These allegations are of grave concern. We hope that Dr Huq will welcome her Council passing the IHRA definition of antisemitism."
Dr Huq, who until recently was a member of the Labour Friends of Israel has strenuously denied the allegations against her calling them malicious and false.

June 13, 2019