And opponents believe they could also be breaking the law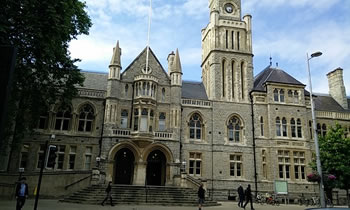 Shock proposals that could see disabled residents having crucial living allowances of up to £1500 cut by Ealing Council are being called in for investigation.
The Disability Living Allowance (DLA) is granted by the Department of Work and Pensions (DWP) for those who need additional support.
Ealing Council has been reviewing its Adults' Social Care charging policy and through a Financial Assessment is considering changes which could mean funds being taken from those who have been granted the Higher/Enhanced Rate Disability Allowance (DLA) and diverted to the council.
Opponents say this would effectively reduce the amount of money disabled applicants/customers personally receive and believe it would be illegal.
Stroke victim, Frank Dawson from Moorfield Avenue currently gets a £1500 DWP allowance which he says is essential to pay for the extra care he needs.
Mr Dawson says, "Being retired and on a pension is tricky. But I've worked long and hard and am entitled to a good government pension. To this is added a couple of hundred a month from my private pension. But having your income reduced by this massive amount - £1,500 – makes things just too hard.
"Ealing Council is Labour controlled. I find it quite astonishing that they choose to take these funds from the most disabled people. Disabled pensioners are an easy target. The people at Ealing Council should be thoroughly ashamed a themselves.
"But this is political. DLA is of course paid by central government. Ealing Council are using this to siphon these funds back to them directly. The Care Act 2014 was to care and support disabled adults, not to discriminate against them by taking their money off them. Ealing are at risk of a judicial review as well as discriminating against disabled people. No non-disabled people will be affected!''
Opposition Councillors have called in the 'Adults' Social Services Charging Policy' proposals which will be go before the Overview and Scrutiny Committee to assess whether they violate the Care Act and if they discriminate against the disabled.
The meeting will take place on Thursday 7 February 7pm at Ealing Town Hall.
Councillor Binda Rai, cabinet member for health and adults' services said, "We have listened to the views of our service users, which informed the social care charging policy that Cabinet voted in favour of. Essentially, what we are doing is treating all recipients of the DWP disability allowance the same way. However, I must stress that following our financial assessment, only people that can afford to pay, will pay towards their care. We currently have around 40% that don't pay following the assessment. We take individual financial circumstances into account, and adhere to national guidelines on minimum levels of income. Everybody affected will be contacted to ensure they know what the charging policy will mean for them".
"The social care funding crisis is not just an Ealing issue, it's a national crisis created by the government funding by starving local authorities of appropriate funding – in Ealing we have lost 64% of our funding since 2010, iwe only have 36p to spend for every 100p we had before. In other words, Ealing will have a £143million less in government at the end of the decade than it did at the start of it. A long-term solution for social care is desperately needed and the government needs to act immediately".
January 26, 2019