Proposed new equipment to include large trampoline
Ealing Council is planning to increase the size of the playground in Southfield Recreation Ground and install new equipment including a large trampoline.
The new play space will have 3 new items of equipment and will be connected to the existing area via informal stepping stones, new grass mounds will also be created around the play area. In addition to the play items a new picnic bench and bin will also be installed.
The existing railings will be extended around this new area creating a large enclosed play space which will stretch up to the northern end of the park. The work is due to start this Summer.
A consultation on the proposals has already taken place.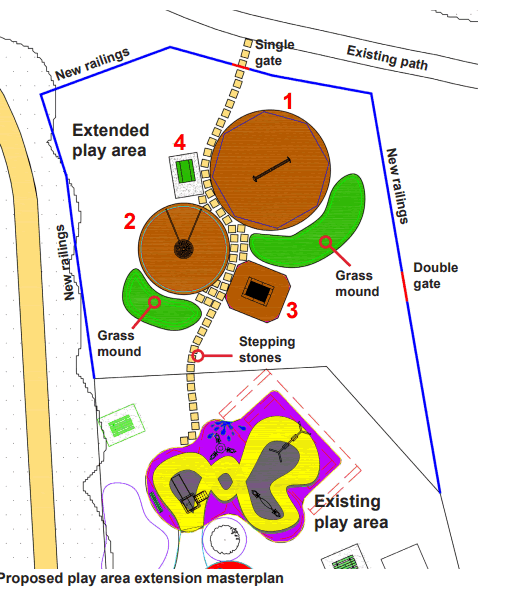 Council spokesperson said: "The idea for this project came from the local residents' association and the project is being supported by the Ward Forum. We have carried out a poster consultation rather than a larger scale consultation as it's a small project which was also publicised through the residents' association and Ward Forum. We use this method of consultation for small scale projects like this where we are adding to an existing facility."

May 10, 2018