Vote for The Residents!
Related Links
Participate
Comment on this story on the forum
Teenagers from Ealing and Brentford are going for Olympic Gold themselves this summer - but there's no sport involved.
Instead, the lads - from Gunnersbury RC School - are hoping their musical talents will be rewarded.
The Residents, an emerging rock band is fronted by lead singer and guitarist Oliver de St Croix, 17, with Freddie Garrard 17, on rhythm guitar and Matt Merriman, 15 on drums from Ealing.
They're competing for a place in The Mayor of London's Big Busk music competition final, as part of the Olympic celebrations.
Resident's frontman, Oliver de St Croix said, "It's simply an honour to be performing in our city during this time of celebration. Please vote for us so we can perform in the final!"
Members of the public can go online to vote for their favourite acts and see them live at venues across the capital. Winning acts will play at the Gigs Grand Final play off this September.
To vote for The Residents: http://www.molpresents.com/gigs/vote/theresidents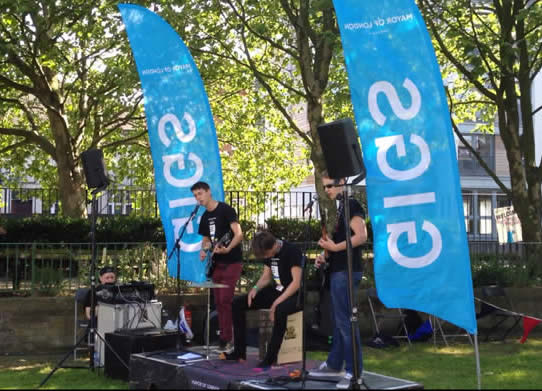 29th July 2012