Appeal for help after break-in
Related Links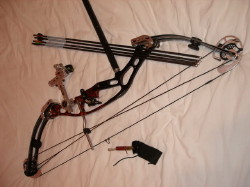 Participate
Comment on this story on the forum
Ealing bike woman and specialist Penny Farthing rider Charlotte Barnes is asking for help after thieves broke into her lock-up garage and stole eight bikes and a compound bow.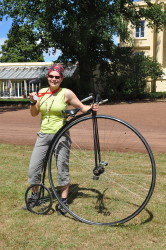 Charlotte has just returned from Tasmania where she won a silver medal in the National Penny Farthing Championships.
When she went to her garage to put away her bike she found that someone had kicked in the door at the back and forced it open, pushing the heavy workbench aside to gain entry.
She writes about the burglary and there are photos of the missing items on her blog here
Charlotte is urging anyone in the Ealing area, to be on the look out for the bicycles and bow which may appear in small ads, online or local second hand shops.
If you can help please contact her on fixiegirl@gmail.com
.

24th February 2011