Police seek to identify five people on bikes who could have seen missing teen
Police are appealing for two groups of cyclists who were on the Grand Union Canal towpath the day Alice Gross disappeared to come forward.
Nine days after 14-year-old Alice Gross went missing detectives have released further images of the cyclists seen close to where she was last seen. They were on the towpath on Thursday 28th August at the time Alice was seen on CCTV walking north towards Hanwell.
The footage seems to show a group of three cyclists passing the Trumpers Way Canal Bridge in Hanwell. Moments later two further cyclists pass under the canal bridge. None of these cyclists have been identified.
Although the CCTV is taken from some distance and the cyclists gender and age are unclear the following are descriptions of those police wish to identify.
In the first group the leading cyclist is wearing a light coloured / white top, light blue trousers, and possibly a light coloured cycling helmet. By the rider's posture it appears to be a mountain bike, but no colour or description.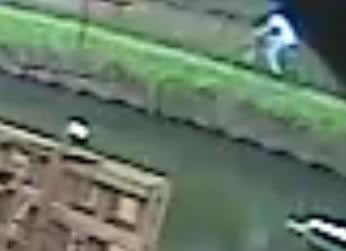 The second in this group is wearing light coloured top, light coloured trousers or shorts, with light and dark coloured shoes. The riders posture is more upright and could be a female's bicycle.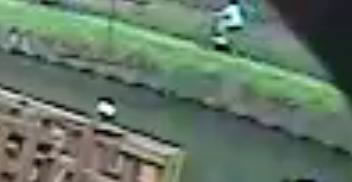 The third cyclist is wearing a dark short sleeve top, dark shorts, light and dark shoes. The rider's posture suggests this could be a mountain bike, but no colour or description.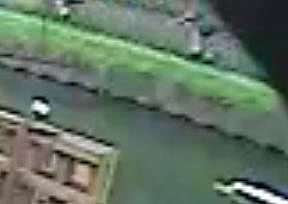 In the second group of two cyclists one was wearing a very dark top and dark trousers. The other was wearing a grey hooded top with hood up, dark trousers. In both cases the rider's posture suggested they were on a mountain bike.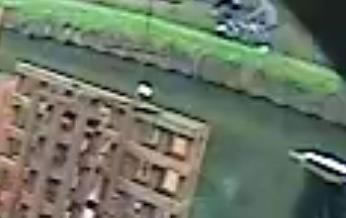 Detective Chief Inspector Andy Chalmers from the Homicide and Major Crime Command said: "I would urge everyone to taken a good look at the pictures released today to see if it jogs any memories of the day Alice went missing.
"If you are one of the cyclists pictured then please call the investigation team immediately because we need to find Alice.Her disappearance is out of character and this investigation continues to be a priority for us. I would like to directly appeal to anyone who has any information to come forward and speak to us. The information you hold no matter how small may just be the vital piece of information we require."
The investigation team have viewed hundreds of hours of CCTV and extensive searches have been completed using local officers as well as specialist units from across the MPS.
Alice was last seen by her family at 1pm on Thursday, 28 August, when she left her home address in Hanwell. She told her family she would be home that evening, but she did not return.
She was captured on CCTV at 2.23pm walking alone on the Grand Union Canal tow path heading in the direction the Thames. Alice was later captured at the same point along the towpath at 3.45pm heading in the opposite direction towards of Hanwell.
Alice is white, 5 ft 2ins tall and of very slim build with shoulder-length, light brown hair. When last seen, she was wearing dark blue jeans and a dark green lacy cardigan. She was carrying a dark rucksack and may have been wearing denim blue 'Vans' shoes and tartan-framed spectacles.
CCTV footage released earlier in the week shows that she has taken her cardigan off and is wearing a dark grey t-shirt. Police are especially concerned as Alice has not been in good health recently.
They are reiterating their appeal for anyone who may have befriended Alice whilst on a song-writing workshop at the Camden Roundhouse in August to come forward and assist police with their investigation.
Alice's sister Nina has played a key part in the search and has set up a dedicated Facebook page to appeal for information as well as taking to Twitter using the hashtag #FindAlice.
The investigation continues to be treated as a missing person's inquiry but due to the high risk nature of this investigation and the concerns for Alice's welfare the Homicide and Major Crime Command (HMCC) are now leading on the investigation but continue to be supported by officers from Ealing.
There is no information at this stage to suggest that anything untoward may have happened to Alice but detectives retain an open mind and consideration has been given to the fact that she may have become a victim of crime. This is only one line of enquiry but detectives stress that with the HMCC now providing additional resources and expertise to locate Alice they hope to return her home safe and well.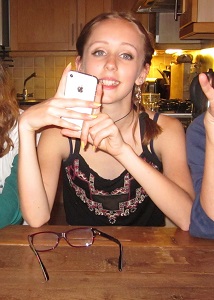 Alice's mother, Rosalind Hodgkiss , made the following statement last week.
"One week on it is almost impossible to describe how much we are missing our daughter. Alice is a sensitive, thoughtful, kind, quirky, funny and loyal daughter, sister and friend.
"She is smart, creative and very passionate about her music. Alice is gifted in the performing arts and we just want her home so we can hear her sing once again.
" Alice is such a wonderful and loving daughter and a supportive and affectionate sister. Like most teenagers, she is into her clothes, make-up, shopping and taking selfies.
"There have been some tough times for Alice lately but as a family we do not dwell on this - we remember the good times, like when Alice sang 'you are my sunshine' on my 50th birthday or her playing in the snow in Italy.
"It is not just us as a family who miss Alice but Peggy our dog too. Alice loves Peggy and the two are inseparable
" Alice please know we miss you and love you and we just want you home safe and well. Plus Peggy is hoping you will be back soon to take her for a walk!
"I would like to thank the all the people that have supported us in finding Alice.
" Alice we love you and we miss you, you're not in any trouble we just want to know that you are safe and well and get you back home where you belong."
Anyone who has seen Alice or has information that may assist the investigation should call the Incident Room on 020 8358 0100 or Ealing Missing Persons Unit on 020 8246 1018 or 101. Alternatively call the charity Missing People on 116000.
Alice's sister, Nina, has set up a Facebook page to appeal for information which can be found here: www.facebook.com/groups/435881003216659/?fref=ts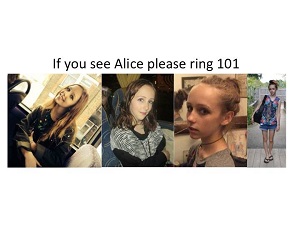 3rd September 2014