Construction is said to be progressing "extremely well"
The Westfield shopping centre is on track to open its doors on 30th October 2008 as planned, the company says.
100 retailers are currently fitting out their stores and construction is said to be progressing "extremely well".
"We are particularly pleased with the excellent take-up of space at Westfield London, given the more difficult leasing environment," said Michael Gutman, Managing Director, Westfield UK & Europe.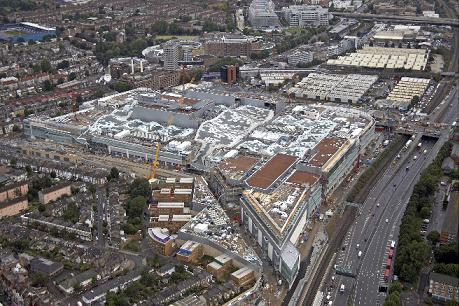 "Being 96% leased, 10 weeks out from opening to an excellent line-up of British and international brands is a great achievement by our team.
"Also of note is the strong line-up achieved in the luxury precinct including Louis Vuitton, Prada, Miu Miu, Tiffany & Co., Gucci, Dior, De Beers, David Morris, Valentino, Mulberry and many other high profile luxury brands," he said.
But the Australian shopping centre giant recently reported a 35% fall in its profits due to the impact of the global credit crunch on property valuations.
Despite the slump, the company made a pre-tax profit of £623m in the first six months of this year.
28 August 2008