Following advice from the government future events halted until further notice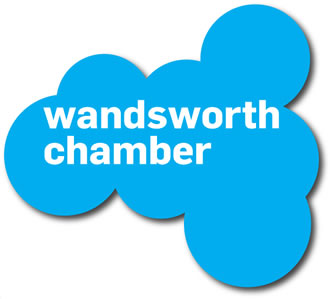 In view of the changing advice from the government, Wandsworth Chamber of Commerce is postponing all networking events until further notice.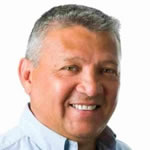 Steve Pinto
Steve Pinto, CEO at Wandsworth Chamber of Commerce told, this website: "As a community, we have the health and well-being of our members at the very top of our thoughts. Like all other businesses we feel the pain and anguish but strongly believe that together we can support each other to help us all through these challenging times.
"Whilst social distancing is vital to slow the spread of Coronavirus and keep our communities safe, we know it will leave a void in our day-to-day lives. Over the coming weeks, we'll share alternative ways you can stay connected as the impact of Coronavirus continues to play out and we'll be here to help you celebrate when this is behind us".
Here are some helpful suggestions from Wandsworth Chamber members:
1) From Lanop Accountants:
For those looking to close their offices but want to keep working remotely but are not sure how to do so, please feel free to get into contact and we can advise you on how to get set up. This is not a service we will be charging for, we want you to be able to keep doing your business. To give you some idea of how we do this these are the services we are using:
Office telephones - VOIP digital online service. Be reachable on your normal office number from where ever you have internet access on your mobile or computer.
Ringcentral

Wandsworth Chamber uses a virtual phone number to help manage calls. Use the link below to order a number for your business and receive a £25 credit to your account! Tamar Telecommunications The telephone number looks like a landline and can be transferred to any telephone number or mobile so it can follow you around. The cost is minimal and the company are very efficient.
Office 365 - Full access to all office products such as Excel, Word, Sharepoint and many more. Office applications can be installed on your computer or accessed via their webpage. Very affordable monthly subscription where you only pay per number of users.

Cloud-based Storage - For accessing all your files from any device where you have an internet connection.
Microsoft Sharepoint and Microsoft One Drive
Both these services come with Office 365 and are great for storing all your files in the cloud and then allowing you to share them with other users in your organisation. Sharepoint allows users or groups of users to access the same set of files in the same location and even allows for two people in different locations to work on the same Excel file at the same time.
Conference and video calling
Microsoft Teams and Skype for business
Again both these services come as part of the Office 365 package. Microsoft teams are a more complete package for inter-team communications and group video calls within your organisation. You can also do conference video or voice calls to other outside landlines and mobile numbers if this feature is active.
Business Interruption Loan Scheme
A new Coronavirus Business Interruption Loan Scheme, delivered by the British Business Bank, will enable businesses with a turnover of no more than £41 million to apply for a loan of up to £1.2 million, with the government covering up to 80% of any losses with no fees. This will unlock up to £1 billion pounds to protect and support small businesses.
Bank Loans and Overdrafts
We advise that you should get in touch with your bank ASAP and start by arranging an overdraft facility. This should be a starting point and should ease up cash flow problems in the short term.
Statutory Sick Pay for 14 days fully refunded by Government
For businesses with fewer than 250 employees, the cost of providing 14 days of statutory sick pay per employee will be refunded by the government in full. This will provide 2 million businesses with up to £2 billion to cover the costs of large-scale sick leave.
HMRC dedicated helpline
A dedicated helpline has been set up to help businesses and self-employed individuals in financial distress and with outstanding tax liabilities receive support with their tax affairs. Through this, businesses may be able to agree on a bespoke Time to Pay arrangement. If you are concerned about being able to pay your tax due to COVID-19, call HMRC's dedicated helpline on 0800 0159 559. Many businesses are concerned about their cashflows. We will recommend speaking to HMRC and agree to defer any PAYE, VAT and CT liabilities for the next 2 months (but agree in advance with HMRC, they know everyone is in it together and should be accommodating) if you are struggling with cashflows.
Cash Grants by local authorities
There will be a £3,000 cash grant to 700,000 of our smallest businesses, delivered by Local Authorities, and worth a total of £2 billion.
Business Rates relief for small businesses
Finally, the government is temporarily increasing the business rates retail discount in England to 100% for 2020-21 for properties below £51,000 rateable value. Nearly half of all business properties will not pay a penny of business rates.
Further Advice
For Further Advice please refer to the below link by the National Federation Small businesses Ltd.
www.fsb.org.uk/resources-page/advice-to-small-businesses-and-fsb-members-about-the-novel-coronavirus-covid-19.html

For more information about Lanop Accountants click here.
2) From Beaverpest Control:
Cleaning your premises/home
We hope you won't need our services but if you do, this is likely to be a cost-effective way to kill any of the Covid-19 virus left on your surfaces.
Because the products we already use to protect our customers from pest borne diseases, bacteria and viruses, are also effective against the coronavirus, our teams are already trained.
We have designed this service to treat areas that are known to be affected by the coronavirus. The service is carried out using an Ultra-low volume machine which produces tiny droplets. These droplets will penetrate surfaces, cracks and crevices in the areas treated. The area can be entered once the disinfectant treatment has dried after 3-4 hours.
Because the ULV uses microdroplets we can also use it in areas where there are computers or electrical equipment (switched off). One thing to note is that we do have to cover or switch off the fire alarms while this work is going on.
Like many people we concerned about the effect on the economy of stockpiling and panic buying so our promise to you is that we will continue to charge our normal prices for this service.

For more information about BeaverPest Control, click here.

If you have any advice or can offer businesses some help in dealing with the Coronavirus outbreak that you would like Wandsworth Chamber of Commerce to share please let Steve know - email steve@wandsworthchamber.org.
March 17, 2020