Add a widget to your shower and save money

Challis Water Controls have introduced a 'water widget', a little device to save you water whilst still enjoying a decent shower.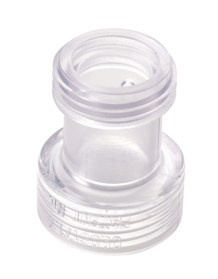 This device can be easily fitted to both male and female threads enabling the unit to be fitted to hand held hose showerheads or wall fitted shower heads. The Water Widget conforms to the highest standards.

Units are designed for use in a wide range of applications and can be easily and quickly fitted to most modern showers without interruption to the supply.
You can apply online for it.
Save the planet from the comfort of your own shower
Save energy, water and carbon
Turns your shower into an eco-shower
Save £100 on your utility bills
And it's free, one per household.
November 29, 2010