Transport for London cancels planned upgrade work during early evening

The Northern Line's Bank and Barnet branches were to face evening closures planned by Tube Lines starting next Monday, with last trains using these sections of the line at around 9.30pm.

TfL has now cancelled the scheduled early evening closures, and will look further into the Upgrade plans after its acquisition of Tube Lines earlier this week.

Mike Brown, MD London Underground, said:
"Following the acquisition, London Underground is working with Tube Lines to review the upgrade and hence we are cancelling the immediate early evening closures planned. We will now operate a full service on weekdays on all sections of the Northern line.

"Our priority is now to lay out a programme that gets the job done to a timetable that suits Londoners and with the minimum disruption to our customers and businesses."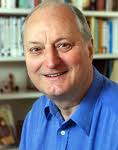 Richard Tracey, Assembley Member for Wandsworth & Merton said:
"Thank goodness for some relief, which local people will welcome."

The vital upgrade work to replace the 40-year-old signalling system on London's busiest Tube line will deliver faster journey times, improved reliability and additional capacity to reduce congestion on the Northern line.

June 24, 2009