RMT say there has been a 'comprehensive breakdown in industrial relations'
Related Links
Travel Updates for Your Area
For other closures further details of alternative arrangements and bus replacement services will be posted here when available. Look out in your site's newsletter for updated information.
West End Christmas shopping looks set to be hit by the latest industrial action to be announced on London Underground (LU).
The RMT union have announced their intention to strike on the Central Line on Friday 21 December and Saturday 22 December.
They say there has been a 'comprehensive breakdown in industrial relations', and accuse LU of a failure to employ enough drivers and a wholesale abuse of agreed procedures as well as the victimisation of a trade union member.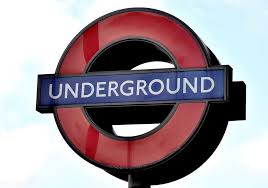 It follows on from 24 hours of action on 7 November which shut down the service completely
Drivers have been instructed not to book on for any shifts from 8pm on Friday 21 December to 2am Saturday 22 December and 4am to 8pm on Saturday. This is likely to mean there will be no service on the Central line night tube on Friday night/Saturday morning.
RMT General Secretary Mick Cash said, ""Industrial relations along the Central Line have been at breaking point for some time now and the failure of the management to face facts, and a conscious decision to up the ante by attempting to single out and pick off individual members of staff, has tipped the situation over the edge and has led to the announcement of further strike action.
"There is a growing culture on London Underground that revolves around refusing to employ enough drivers, bullying staff and expecting our members to pick up the pieces when the service breaks down. RMT members on the Central Line have made it clear that they have had enough and are prepared to stand up and fight for workplace respect and justice."
For further information, visit TfL's page on the Tube Strike here.
November 21, 2018