Station staff walking out for 24 hours in dispute over staffing
Related Links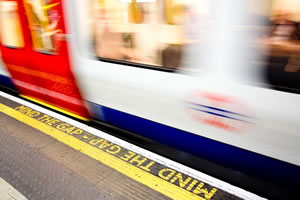 Travel Updates for Your Area
For other closures further details of alternative arrangements and bus replacement services will be posted here when available. Look out in your site's newsletter for updated information.
Industrial action is due to take place on London Underground from this Sunday 8 January. Station and revenue staff from the RMT and TSSA unions have voted to not book on for any shifts between 6pm on Sunday and 5.59pm on Monday 9 January. If the strike proceeds this means services will be disrupted on Sunday evening and all day on Monday. In addition strikes are also planned on Southern Rail services.
Transport for London say that most Zone 1 stations are likely to be closed throughout the action. Although National Rail services would not be affected by the strike there would be no Underground services from key interchange stations such as Victoria, King's Cross, Waterloo, Paddington, Euston, Bank and London Bridge.
Piccadilly line services would still run between Hammersmith and Heathrow Terminals 1, 2 and 3, but there would be no service to Terminals 4 or 5. There would be no service at all on the Victoria or Waterloo & City lines, and all other lines would be severely affected with limited services in outer London.
Over 3000 RMT station staff members were balloted for action over reduction in the number of staff working in tube stations and the closure of tube ticket offices. The union claims these measures have compromised safety. Over 85% voted for strike action and 94% for action short of a strike in the ballot.
Mick Cash, RMT General Secretary, said, ""With the constant overcrowding on stations and platforms it is only a matter of time before there is a major tragedy if we don't act decisively. Our dispute is about taking action to haul back the cuts machine and put safety back at the top of the agenda."
TSSA members working in tube stations are currently refusing to work overtime as they take action short of strike. They claim there has been an increase into abuse of staff since the job cuts initiated under Boris Johnson came into effect.
TSSA General Secretary, Manuel Cortes, said, "Whilst Talks at ACAS have seen LU concede they do need to re-employ more staff on our tube, they are so far unwilling to give the assurance that they will restore adequately safe-staffing levels to make our Tube safe again."
"Our members are fed-up of being made scapegoats for passenger frustrations with the new - and failing - ticket-vending machines. They are fed-up of being pressured into overtime to try to cover-up the misguided decision to cull over 800 jobs, and fed-up of being fearful at work because of the systemic failure of LU to adhere to safety guidelines set in the wake of the Kings Cross Fire which killed 31 people."
Brian Woodhead, London Underground operations director, said,"We have always committed to reviewing our new staffing model with the trade unions during its first year. We are recruiting additional staff for stations and believe this will help us to provide a better service.
"We will continue working with the unions, as well as implementing recommendations made by the London TravelWatch review, to ensure our customers feel safe, fully supported and able to access the right assistance at all times."
Both unions say they are available to hold further talks.
There are also strikes planned on Southern Rail services. ASLEF has announced the reduction of the industrial action ofrom six days to three although services are still expected to be severely disrupted every day until further notice due to an overtime ban.
The new dates for the drivers' strikes are:
Tuesday 10 January
Wednesday 11 January
Friday 13 January
Further strikes have been announced for:
Tuesday 24 January
Wednesday 25 January
Friday 27 January
Central line workers were due to go on strike on Christmas Eve the action was suspended.

January 6, 2017