Report identifies deficiencies leading to poor performance for passengers
A Government report into poor performance on South Western Railway (SWR) has blamed Network Rail for 68% of the delays on the services and has called on them to improve planning and procedures. The report was commissioned after a deterioration in the service was noted.
The Office of Rail and Road (ORR) has published its conclusions this week which showed that Network Rail did not always learn the appropriate lessons from incidents that caused delays and were slow to update contingency plans. In addition, processes for how to respond to incidents, such as who should be the lead, the steps they need to take etc., were not always followed. For example, after a fatal incident the relevant signalling centre was not involved in the conference call which agreed an action plan.
In the year ending December 2017, 216m passenger journeys were made on SWR services. This represents 12.5% of all passenger journeys made in Great Britain. The number of passenger journeys made on SWR services decreased by 7%. In comparison, the total number of passenger journeys made decreased by 1% over the same time period. SWR trains arriving on time dropped from 90.5% in 2015-16 to 84.3% in 2017-18 with much of this deterioration down to problems that were caused by Network Rail. The ORR have estimated that approximately 34m passenger journeys were 'late', in that their SWR train did not reach its destination within five minutes of the advertised time. Approximately 9.6m of SWR passenger journeys were affected by cancelled or significantly late trains at their final scheduled destination. Significantly late is defined as 30 or more minutes late.
When compared with other operators, SWR performs much worse for overall passenger satisfaction and satisfaction with performance. For overall passenger satisfaction SWR is the sixth worst train operator and for satisfaction with performance it is the third worst performing train operator.
The unit of Network Rail responsible for the routes and SWR told the authors of the report that, over 2017-18 , they have faced some specific circumstances, many of which are not expected to be repeated in the short to medium term. These include moving staff to Basingstoke Rail Operating Centre in April 2017, the change of franchise in August 2017 and changes to the infrastructure, particularly the 'longer trains programme' and the Waterloo upgrade. About 80% of train service managers left when the centre of operations was moved from Waterloo to Basingstoke. This caused operational difficulties as new staff needed to be trained up.
On 15 August 2017, during the Waterloo station blockade, a set of misaligned points caused a passenger train to derail, this incident lead to widespread disruption. The derailment closed part of the station for a day causing 26,000 delay minutes. This incident was the largest delay causing incident on the route in 2017-18. On 11 December 2017 a track circuit failure which was caused by a line side fire outside Waterloo resulted in approximately 23,000 delay minutes (the second biggest single incident of the year). On 13 December 2017 there was another track circuit failure at Vauxhall causing about 16,000 delay minutes (the third largest delay causing incident).
The report also reveals some instances in which standard operating processes were not followed by Network Rail to the detriment of the service. After the track circuit failure at Vauxhall in December 2017, it was identified that an Asset
Response Manager (part of the on-site co-ordination team) was not appointed, which slowed down the response. Following a fatality at Queenstown Road on 24 April 2017, the Wimbledon Signalling Centre, who control the affected area, were not included on the conference call to determine how to respond and during a trespasser incident on 10 July 2017 (causing 4,500 minutes delay) at Barnes, 'an Operation Tracker' which co-ordinates train crew during severe disruption on the network, was not brought into use until 3 hours after the event.
Network Rail has accepted these findings and will be monitoring progress in developing and implementing improvement plans. They have agreed with SWR a Performance Strategy target of 86.5% for 2018-19, which is the lowest target since the 2004 timetable change, when a large uplift in performance occurred.
Running parallel to this report is the review of SWR and Network Rail performance by Sir Michael Holden. This is due to conclude in summer 2018. The ORR will revisit their recommendations and whether any further formal investigation in needed, once the review by Sir Michael Holden has concluded and route's plans are finalised.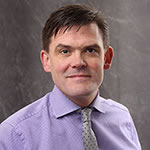 Graham Richards, Director, Railway Planning and Performance at ORR said, "Passengers using South Western Railway have faced unacceptable disruption in recent months. When things go wrong, it is essential that Network Rail works efficiently to get back to normal service as quickly as possible.
"Our investigation found that Network Rail has not updated its processes and technology to keep pace with the changes on the route. We will be looking closely to ensure it addresses our findings.
"We acknowledge that the performance issues on SWR are not down to Network Rail alone, and we have therefore shared our findings with Michael Holden to inform his review."
A South Western spokesperson said: "We welcome the ORR's report and will work with our colleagues at Network Rail to review the findings and ensure that any outstanding areas are addressed.
"Clearly this report partly covers a period before we took over the franchise and we had already recognised some of the issues which has led to a review of contingency plans as well as staffing issues following the move of the joint SWR and Network Rail Control to Basingstoke which took place back in April 2017.
"SWR and Network Rail are working closely to improve performance and, although we acknowledge that the last few weeks have not been good enough due to a number of heat related issues as well as other significant incidents including instance of train faults, trespass incidents and fatalities, April and May had seen an improvement in performance. We both know there is much more to do.
"As part of our franchise, South Western Railway had commissioned a review into performance on our network which is being independently overseen by Sir Michael Holden. Alongside this we have committed to invest £5 million over the next year in performance improvements as part of our plan to deliver a better railway for our passengers."
We asked Network Rail for a comment but their response has not yet arrived.

July 5, 2018