Social distancing concerns are raised as people flout Government guidance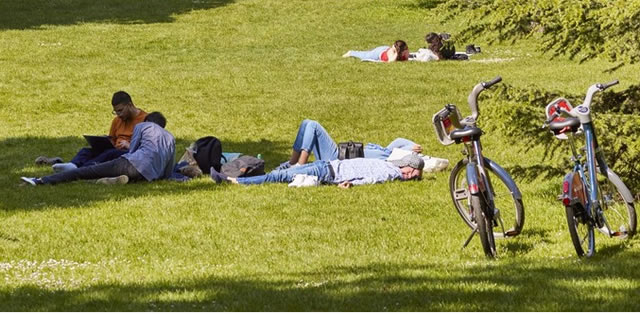 Royal Parks image- this is not social distancing!
The Royal Parks have issued a reminder to visitors that the park should not be used for sunbathing and picnics following Government advice during the coronavirus crisis. A Royal Parks spokesperson, said: "The parks are strictly open for exercise only. No matter how sunny it is, please don't be tempted to come for a picnic or to soak up the rays.

"We've already sadly seen the closure of some of London's largest parks because people have been flouting Government guidance and have been gathering in groups for activities other than exercise.

"The Government has clearly said exercise outdoors will be stopped if people don't follow the rules. Please stay local and don't drive to the parks: all our car parks are now closed. Stay at least 2m from others, don't gather in groups and use the parks for exercise only. No sunbathing. No picnics.

"These are challenging times. Please respect others, especially at the park gates; please be kind to the workers who are working hard to keep the parks open and safe, and please be kind to the police, who are trying to save lives by enforcing the Government's advice.

"We know how crucial it is for people's physical and mental wellbeing to have access to these valuable green spaces, and we're doing everything we can keep them open for those who need them. But we've got to work together to follow the rules or we risk losing them completely."

Local residents are supporting the guidance as they are concerned that the Parks will be closed to all:



Please check The Royal Parks' website for daily updates www.royalparks.org.uk/coronavirus as well as their Twitter feed @theroyalparks.

April 6, 2020