Enter the Chiswick Book Festival Young People's Poetry Competition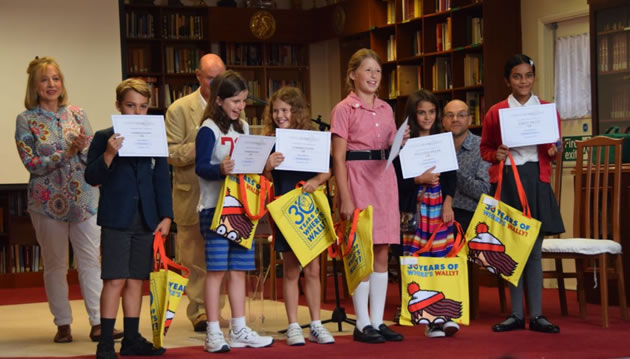 The winners of last year's poetry competition
May 20, 2020
The deadline for entering the Chiswick Book Festival Young People's Poetry Competition is fast approaching so there is no time to waste.
Get your creative juices going. Flex your fingers! Sharpen your pencils! Rev up your lap top …and start writing your poem for the competition designed for children aged 8-12 (Year groups 3 -7 inclusive).
Poems need to arrive by Monday 8 June and this year you can email your poem, if you like. Just remember no parental help in the writing of the poem and all entries must be sent with the application form stating your name, contact email, age, Year group and the name of your school. (Keep a copy as poems cannot be returned.)
Find the entry form and rules link here (second paragraph from the bottom of the page).
Poems can be on any topic area: the only stipulations are that the poem should be the child's own work, limited to a maximum of 25 lines and one poem per child only.
Young people can write the poem at home, or via school, about whatever appeals to them but all poems must be accompanied by the correct entry form.
You can enter individually or via your school (but please take a photocopy of your poem as entries cannot be posted back).
Send your poem with appropriate application form by email to: children@chiswickbookfestival.net (as Zip file if a lot of them)
Or by post to: Chiswick Book Festival Young People's Poetry Competition, c/o NeighbourNet, The Courtyard, 4, Evelyn Road, London W4 5JL.