Transport chief says 'go down the pub' to ease travel congestion Commuters should go the pub after work to avoid inevitable travel disruption during the Olympics, London's transport chief said today.
The unlikely advice to hit the bar during the Games came at the launch of an information campaign to urge the public to adjust their travel plans during the Games when a million extra visitors will flood in to London.
The "Get Ahead of the Games" initiative includes a bespoke website highlighting Games-time travel hotspots; a nationwide advertising campaign and the use of social media to alleviate the strain.
Reflecting the scale of the campaign, the advertising will run for six months and achieve a billion "eyeballs".
With just under six months to go, the Games transport for London commissioner Peter Hendy called on commuters to adjust their travel plans.
"We are not saying don't travel. And we are not saying don't travel home at 5pm. But for those who can, go down the pub and travel at 6.30pm."
By following the Twitter hashtag @GAOTG, commuters will receive updates of sudden problems on roads, Tube and rail. It is TfL's first major foray into using social media for such alerts.
Olympic travel advice and hotspot information will be available at www.getaheadofthegames.com. Commuters will be urged to work at home or stagger their journeys; walk or cycle to work or change routes. TfL have warned commuters against using hotspots such as Canary Wharf and London Bridge where they can expect half hour delays boarding trains at rush hour.
Today's campaign is not just aimed at London but those travelling to Olympic venues including Cardiff, Coventry, Newcastle and Glasgow.
TfL have identified London Bridge as one of the chief hotspots, especially when Greenwich Park hosts the 50,000 spectators for the cross country equestrian events.
Hendy said: "You should really try quite hard not to use London Bridge station because with 50,000 people going to Greenwich, it's going to be bloody heaving."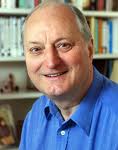 Richard Tracey, Local Assembly member for Wandsworth & Merton told PutneySW15.com: "Apart from wisecracks about going to the pub before going home, this is good advice for Londoners during the Games. The period will be like 30 continuous days of the Royal Wedding put together and spread over a larger chunk of London. Travelling conditions will be more heavily tested, so the advice must be 'Plan Well Ahead' .
London mayor Boris Johnson said: "A tremendous amount of planning has been put into ensuring that when the Olympics get under way the capital is able to get on with business, enjoy the festival atmosphere and make the most of this unique occasion. Businesses should be able to capitalise on the thousands of visitors and Londoners should be able to get on with their lives. This campaign is key to the preparation and planning that will help help everyone in London to profit from what promises to be a remarkable summer."

January 30, 2012