Mayor welcomes London's big crime drop – outpacing the rest of the country
Official annual crime figures released today demonstrate the clear progress being made by the Metropolitan Police Service in cutting crime in the capital compared to the rest of England and Wales. London saw a total of 698,729 offences in 2013/14 – down by over 70,000 offences in a single year.
The latest statistics published by the Office for National Statistics (ONS) today show a year-on-year reduction in recorded crime of 6 per cent in London, compared to no drop in crime in England and Wales. Without this level of crime reduction in London, recorded crime nationally would be rising for the first time since 2002/03.
For key victim-based crimes like robbery and burglary, figures show the London reduction is even greater – down 19 per cent and down 8 per cent – far in excess of the robbery and burglary reductions seen elsewhere. Excluding fraud offences, overall crime rose in almost half of forces (18) across the country last year. Out of 43 forces, only Northamptonshire and Sussex had a bigger crime reduction than London.
For comparable urban forces, the Metropolitan Police Service recorded the biggest reductions in crime in the latest figures. Two similar forces, West Midlands Police and Greater Manchester Police both recorded an overall increase in crime.
| | |
| --- | --- |
| Force (Most Similar Group) | Annual Crime Change % |
| Metropolitan Police | -6% |
| Greater Manchester Police | +1% |
| West Midlands Police | + 3% |
| West Yorkshire Police | - 2% |
| England and Wales | - 0% |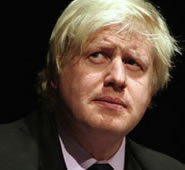 Boris Johnson, Mayor of London, said:
"Crime in London is falling, down 6% in the last year alone, and that means fewer victims and safer streets. Unlike some other major police forces where crime is now rising, Londoners are benefiting from the leadership of Bernard Hogan-Howe, the Commissioner, who is driving change that's producing a leaner and more effective Metropolitan Police Service. We have taken hard budget decisions to reform the Met, selling off expensive and costly buildings whilst keeping officer numbers high, enabling us to put more cops into neighbourhoods – and as today's crime figures show, that's making a real difference."
Stephen Greenhalgh, London's Deputy Mayor for Policing and Crime said:
"London's performance is well ahead of the rest of the country. Crime in the capital is now dropping faster than in the boom years before the recession. Criminals here are on the back foot because more of our cops are out on the streets not stuck in the back office. Despite budget pressures, our reforms are working – with officers back on the beat, working harder and smarter, and making a real difference in our communities."
July 14th 2014