Blames uncertainty over government guidelines for public performances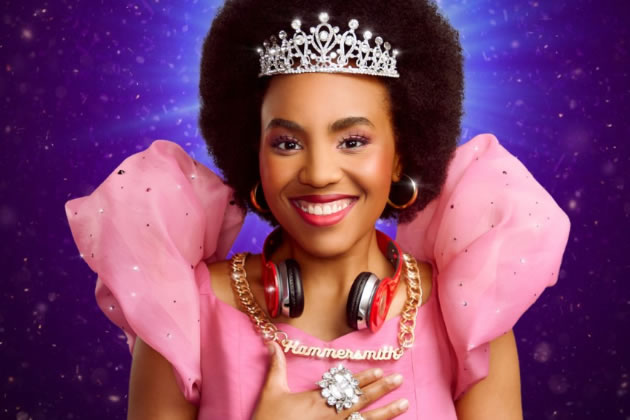 Last year's Lyric pantomime was Cinderella. Picture: Helen Maybanks
Lyric Hammersmith Theatre is to postpone the pantomime planned for this year until 2021. This year's production was to be Aladdin.
It made the announcement along with three other London theatres saying that the reason was the continued uncertainty of government guidelines for restarting public performances.
Hackney Empire, Queen's Theatre Hornchurch and Theatre Royal Stratford are also calling off this year's production. The production process was due to start this month for four productions but it was impossible to do so with the announcement of a date when theatre performances can resume without social distancing.
They say that last year the four venues host performances that were enjoyed by over 145,000 people, including over 40,500 schoolchildren, many of whom would have been experiencing theatre for the first time.
These four Pantos typically employ over 285 freelance artists, including writers, directors, designers, actors, technicians, stage management and many more, which it is claimed will mean the cancellation will have a significant impact on the theatre distancing.
Rachel O'Riordan, Artistic Director and Sian Alexander, Executive Director, Lyric Hammersmith Theatre said, "We are desperately sad to be postponing the Lyric's 2020 Panto Aladdin to 2021. It was a very hard decision but one we had to make to ensure the future of our theatre and manage the unprecedented levels of risk during this difficult and uncertain time. We have a long history of Panto at the Lyric; our first was in 1897. It is a magical time of year for our theatre, the artists we work with and our community – we love seeing many generations of families coming together to experience the joy of Panto. Economically Panto is massively important to the theatre industry, it is also for many their first experience of live theatre and for others the first opportunity to work professionally. We are incredibly proud of the talent that has come through our Panto Ensemble, which provides a pathway into our industry for many young people who go on to have incredible careers in theatre. We are committed to Panto being back in its rightful place on our stage in the heart of Hammersmith and delighting our audiences in 2021."

August 12, 2020