Consultation to begin on closure of York Gardens Library
Councillors on the environment, culture and community safety scrutiny committee last night (Monday) voted in favour of reduced opening hours at the majority of local libraries and to consult the public on the closure of the borough's least busy one at York Gardens in Battersea.
Cabinet member for environment and culture Sarah McDermott explained:
"It's the best way to protect the libraries that we know local people value so highly."
Last night's decision means that the borough's remaining network of five smaller neighbourhood libraries are now safeguarded. These include the branches at Northcote, Roehampton, Battersea Park, Earlsfield and Southfields.
Councillors were being asked to consider a range of money saving measures as the council seeks to make at least £55m worth of savings over the next four years.
The government's recent comprehensive spending review announced that all local authorities in England and Wales would see their central Government grant cut by 27 per cent over the next four years. This represents roughly a £55m loss in income to Wandsworth between now and 2014.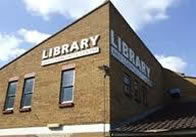 The Council believe that York Gardens (pictured left) is the borough's least used small library for book lending and the most expensive to run in terms of net cost per visit. It is also located in an area well served by other nearby local libraries.
Battersea Library is little over half a mile away while Battersea Park, Northcote and Wandsworth Town libraries are all roughly one mile away. Last night's meeting heard that 47 per cent of people who use York Gardens already use at least one other local library.
If the public consultation backs its closure and reduced opening times at nine of the ten remaining libraries in Wandsworth, the council will seek to cushion the loss of York Gardens on the local community – especially children.
Library chiefs are exploring a range of options with their colleagues in the Children's Services Department which could lead to some alternative services being provided at the neighbouring York Gardens one o'clock club and children's centre. This could provide young people with IT facilities for homework and other school tasks, along with library outreach services for younger children. The home delivery service will also operate a lending service for people unable to get to another nearby library because of mobility difficulties.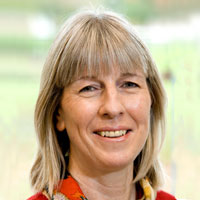 Cllr McDermott added:
"Residents who use the borough's network of smaller neighbourhood libraries like Northcote, Earlsfield, Roehampton and Southfields will no doubt be relieved at last night's decision. However, that does leave us facing the option of York Gardens closing, which is not something that we welcome nor something we would be considering were it not for the very difficult economic situation we find ourselves.
"Unfortunately, the council as a whole is having to look at major reductions in expenditure over the next four years and there will be no simple or easy choices in this process. The reduction in opening hours at other libraries and the closure of York Gardens has been chosen as the preferred option because it makes the most economic sense and causes the least disruption to overall library services.
"If York Gardens is finally earmarked to close at the end of the public consultation then local families can rest assured that we will do all we can to cushion the blow and provide alternative services."
Councillors at the meeting were told that York Gardens issued the least number of books last year and also has he lowest number of active adult borrowers of any local library. It currently has the lowest number of visitors.
It is also the most expensive of all the borough's libraries to run in relation to its visitor numbers. It costs taxpayers £4.09 for every visitor, compared to £2.41 for the neighbourhood library at Roehampton and £2.34 for Battersea Park. The net cost for each book loan is £4.42 at York Gardens compared to £3.53 at Roehampton and £3.49 at Battersea Park.
Closure of York Gardens would save the council up to £219,000 a year. This option combined with reduced opening hours at other libraries, will save a total of £782,000
Officers have also identified an additional saving of £73,000 from the book purchasing and supplies and services budgets. Officers are also conducting a review of senior management staffing levels that could deliver additional savings.
Last night's decision of the committee is expected to be discussed by a full meeting of councillors on December 8. If the decision is endorsed, full public consultation, including public meetings at all the borough's libraries will commence then.
November 16, 2010