Measures to mitigate the negative effects on quality of life do not go far enough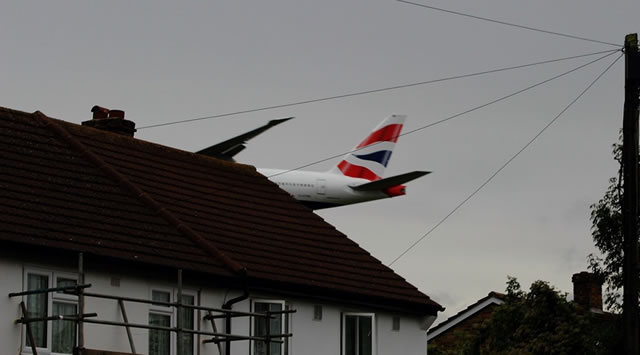 Hounslow Council has issued its response to the MP's vote in favour of Heathrow expansion with a third runway.
Leader of Hounslow Council, Councillor Steve Curran said, "Hounslow Council has a long-held position that Heathrow should be better, not bigger. Whilst the council has been opposed to a bigger Heathrow, either by additional flights, addition of a third runway or a relaxation on runway operations and night flights, we nevertheless want the airport to be successful as it plays such a huge role in our economic success.
"The council does, however, believe that the benefits of living in proximity to Heathrow need to be greater for the whole community, not just those who catch flights or whose jobs are directly or indirectly linked to the airport. Concerted effort must be made to mitigate against the direct negative effects of airport operations on our communities - particularly in relation to noise; poor air quality; congestion on the transport network and; loss or degradation of green space and biodiversity. These negative impacts on quality of life are likely to be vastly exacerbated by expansion if adequate attention to mitigation is not provided.
"Whilst Heathrow's initial consultation suggests some welcome options for reducing that impact, the council does not currently believe these go far enough to address the scale of the problems a third runway will result in, particularly in relation to surface access issues. We will therefore continue to engage proactively with the airport as they develop their ideas further to ensure that our voice is heard and we win the best possible deal for residents should expansion proceed. We also encourage residents to engage with the process by responding to consultations undertaken by the airport operator and making their views known to the Planning Inspectorate who will consider the development consent order lodged by Heathrow."
More information on the Planning Inspectorate's role is available here:
Anti-3rd runway campaigners are calling on Hounslow council to join other local authorities taking legal action against expansion, but that seems unlikely.
MPs voted on Monday night to back the plans but the proposals still need to be approved by a planning inquiry before construction can proceed, with concern growing that Heathrow expansion is incompatible with the UK's climate change and air quality commitments.

June 27, 2018