Heathrow campaigners to outline alternative to Third Runway
There are currently 96 flights each day from Edinburgh and Glasgow to London and 180 to all English cities.
The 'High Speed North' plan launched by 2M in July envisages a new line linking Leicester, Sheffield, Leeds, Newcastle, Edinburgh and Glasgow. The route would follow existing corridors including the M1 and M8 to lessen the environmental impact.
The new network, also including links to Aberdeen, Birmingham, Manchester and Liverpool would radically improve connections from Scotland to all principal English cities.
The 2M Group will give evidence to the Scottish Parliament's inquiry into the benefits of high speed rail. The hearing takes place at 2pm on November 18 before the Transport, Infrastructure and Climate Change Committee.
More than a quarter of all flights at Heathrow serve destinations which could potentially be reached within four hours by high speed rail.
Hounslow Council's cabinet member for environment Barbara Reid, who will lead the 2M delegation, said:
"High speed rail has risen to the top of the political agenda since 2M published its plan earlier in the summer.
"A new network must include Scotland if it is to offer a serious alternative to flying. Glasgow to London could come down to three hours while Edinburgh to Birmingham would take just two hours.
"In France the TGV takes you from Paris to Marseille in three hours. The distance between London and Glasgow is shorter. If it works for the South of France, why not Scotland?
"We know there is huge interest in Scotland for our plans. Just two Eurostar-type trains could carry more than 1,000 passengers an hour between London and Scotland. We will be going to Holyrood to explain exactly how the new line could work."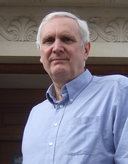 Wandsworth Council leader Edward Lister added:
"Any government faced with decisions on expanding airports in the South East should be making a comparison with the potential economic benefits to the rest of the UK from investment in high speed rail and the savings in carbon emissions.
"It's not just the extra aircraft noise that will be so damaging for people living under the Heathrow flight path, it's the added congestion on local roads and worsening air pollution."
October 30, 2008