Local MPs organise event in Barn Elms
Mary Macleod MP is joining forces with Zac Goldsmith MP, other local MPs from all parties, the Mayor of London and Council Leaders to hold a 'mega rally' to demonstrate the strength of feeling against possible expansion at Heathrow airport, and to promote Richmond's Council's referendum on the third runway.
Mary said: "This Government scrapped plans for expansion at Heathrow when it took office and this was absolutely the right decision. Building a 3rd runway at Heathrow would not be enough in itself in the long term so we are really talking about a 3rd and 4th runway – something that simply could not be tolerated by the residents of west London. Latest estimates show that up to two million people are already disturbed by aircraft noise from Heathrow. The health and well-being of local residents must be protected as we look at future options for aviation."
"The Heathrow mega rally is a perfect opportunity for local residents to come together to reaffirm their opposition to any expansion at Heathrow. I would urge you to come along and bring family and friends. The more people we have, the stronger the message will be – no further expansion at Heathrow!"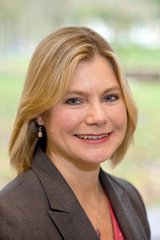 Justine Greening MP for Putney will be attending and speaking at the event. Justine has campaigned over many years with the local community against the expansion of Heathrow. Aircraft noise and night flights are a real cause for concern for many local residents, as well as our environment. This rally has been organised to demonstrate the communities' strength of feeling against any expansion at Heathrow Airport.
The Prime Minister recently set up the Davies Commission to recommend how to maintain the UK's aviation capacity and the Commission will be looking at Heathrow Airport as part of this work.

Justine Greening said:
"Heathrow Airport is situated in a heavily residential area and aircraft noise is a real problem locally, particularly from night flights. One of the first decisions our Government made was to scrap plans for expansion at Heathrow and it was the right decision."
"This is now a great opportunity for residents to rally together and reaffirm their opposition to any expansion at Heathrow. The more people that come along, the stronger the message we'll send."

There will be a series of short speeches before Boris casts the first 'vote' in a giant ballot box to be constructed by pupils and teachers at Richmond Park Academy.
Everyone is encouraged to attend the event, which will take place at the Barn Elms Playing Fields between 09:30 and 10:30 on Saturday 27 April 2013.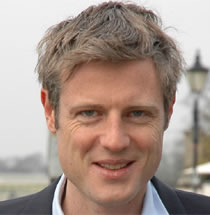 Zac said:
"This an opportunity for everyone living under the Heathrow flight path to come together and make clear their opposition to further expansion. We have done so in previous campaigns, and we will keep doing it until this Government gets the message. I want Ministers to be left in no doubt that if they give expansion a green light, they will face a campaign on a truly massive scale."

March 1, 2013