Destruction of café leaves estate short of a quarter of a million pounds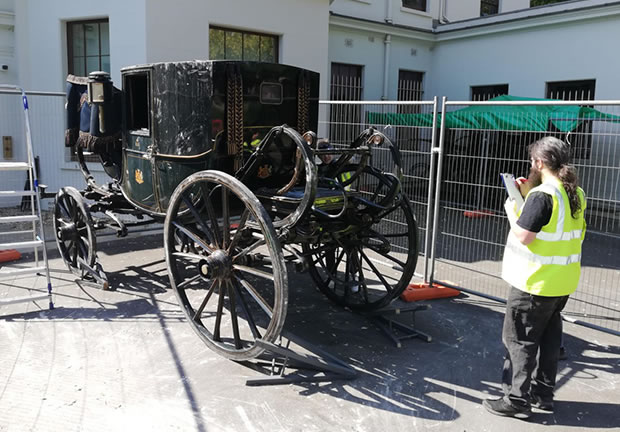 One of the carriages on display at the cafe damaged by the fire. Picture: Gunnersbury Park
June 3, 2020
The company which manages Gunnersbury Park has launched a fundraising appeal after the café in the park was destroyed by fire last Friday (29 May).
Gunnersbury Estate (2026) CIC says it now faces a funding gap of a quarter of a million pounds and a potential closure if funds can't be found. They had already lost 40% of their annual income due to lockdown and the café would have played an important part in their recovery.
David Bowler, CEO of Gunnersbury CIC said, "We are a small not-for-profit organisation responsible for managing and maintaining Gunnersbury Park & Museum, aiming to create a leading heritage and leisure venue that serves all our diverse communities.

"By now you will of no doubt seen that the Gunnersbury Park Café went up in flames in the early hours of Friday morning and has been completely destroyed; a significant blow to the community.

"What you might not be aware of is that every time you bought a cup of tea or coffee in the café, approximately 25p (10%) of that money was invested by us directly back into the maintenance and care of the park and museum. Those 25p's along with 10% of the price of your pizza, sandwich etc amounted to over £70k per year, which has now been wiped out.

"Gunnersbury CIC was already badly hit by Covid19. We rely on income from our private hires and public programmes to thrive and survive, but due to the outbreak we have lost 40% of the entire yearly income over the space of a few weeks. "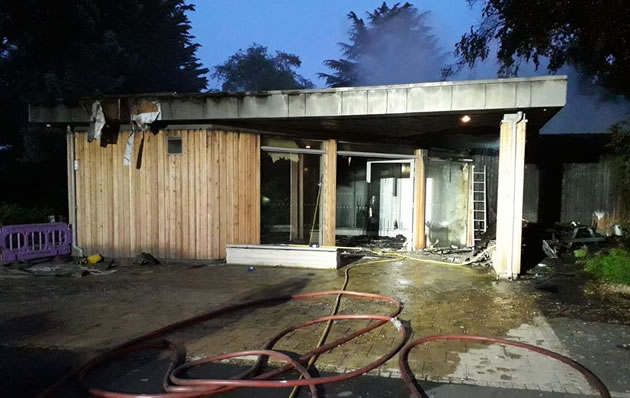 Picture: London Fire Brigade
The management has kept the park open during lockdown and thousands have visited some describing it as a 'lifeline' and a 'sanctuary'.

The gardening team have continued working on the maintenance of the grounds and are responsible for the multi-coloured blaze of tulips.
The fundraising campaign is called #YourGunnersbury and they are asking you to donate £10 or whatever you can afford. They are hoping to raise £25,000 over the summer.
You can donate by clicking here.