Visits to be monitored to allow reopening 'as soon as is practically possible'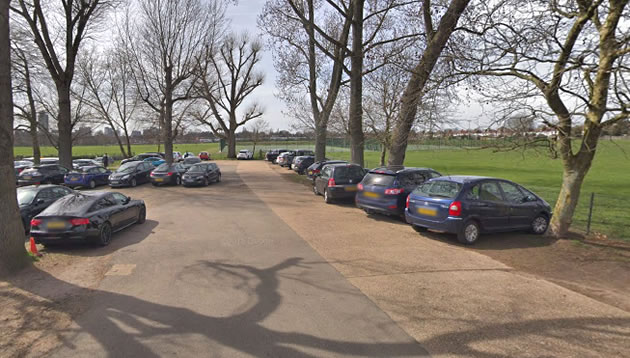 Gunnersbury Park car park
May 19, 2020
The management of Gunnersbury Park have announced revised advice for visitors to the park but are keeping the car park closed for now.
They say they will continue to monitor the numbers of visitors and the patterns of usage in the park and will allow parking 'as soon as Is practically possible'.
Construction activity has been given as an additional reason for keeping the car park closed. Work continues to complete the building of the new sports centre and the preparation of the sports pitches. This requires construction vehicle movements around the park and, particularly, in and out of the car park.
Residents around the park have been complaining that since the closure of the car park, visitors have been taking up available spaces in their roads.
Both Ealing and Hounslow Council have restored parking at the open spaces they manage. The following park car parks reopened from Saturday 16 May: Northala Fields, Brent Lodge Park, Pitshanger Park, Ealing Central Sports Ground, Berkeley Fields (for Horsenden Lane).
The museum, cafe, playgrounds, tennis courts and public toilets at Gunnersbury Park will remain closed.
Following the latest Government guidelines, there are now no official restrictions on how many times or for how long that visitors can use parks for exercise.
People are also allowed to sit in these parks, subject to social distancing, and enjoy picnics, while making sure to take all litter away with them.
Ealing Council are advising that to ensure a safe distance of two metres can be maintained, dogs should be kept under control, preferably on a lead.
People also may now take part in certain outdoor sports and activities with members of their household or one other person from outside your home, providing social distancing rules are followed.
As a result, some non-contact outdoor sport facilities have been reopened, including council managed tennis courts. However, playgrounds, play areas, basketball courts and outdoor gyms and unmanaged tennis courts remain closed.
Perivale and Brent Valley golf courses are also reopening.
Ealing Council say there will continue to be enhanced council and police patrols in parks they manage to provide advice, guidance and to help enforce social distancing. Enforcement of the ongoing restrictions falls to the police.
Councillor Mik Sabiers, cabinet member for environment and highways said: "Ealing has so many wonderful parks and green spaces and as the weather becomes warmer these will prove vital for residents who have limited or no access to outdoor space at home.
"The council is working to ensure changes to restrictions allow people to enjoy outdoor spaces safely and look after their health and wellbeing as the coronavirus lockdown continues.
"It is essential residents do their bit to keep themselves and others protected from coronavirus by following the new rules and remaining at least two metres away from anyone other than members of their household.
"By working together and respecting other park users, we can ensure that Ealing's parks and green spaces are safe, open and welcoming for all."
Gunnersbury Estate (2026) CIC is a not for profit organisation that manages Gunnersbury Park and Museum on a long lease from Ealing and Hounslow Councils.