They have chosen their favourite artists from the Gunnersbury Park festival
Dogs Trust West London are getting in the paw-ty mood this festival season, with LoveBox coming up in Gunnersbury Park this Friday and Saturday (12 & 13 July).
Lovebox artists are dominating the Dogs Trust West London rehoming centre playlist, with canine carers singing along, giving the dogs their own private musical festival.
Staffordshire Cross and Annie Mac fan, Barney is a lovely boy looking for an active home. He gets on well with other dogs and could potentially live with another. When it comes to training, Barney already knows some of the basics but could easily learn more. It would be music to Barney's ears to find patient owners who can bring him out of his shell.
Crossbreed and Lizzo Beating fan, Benny is a sweet young boy who may have had a difficult start in life but still has plenty of 'Juice'. He's looking for owners who can give him time and needs stability. Just like Lizzo, Benny is all about love and acceptance and that's what he's be looking for from his new family. It's good for Benny to stay sociable, so living with another dog would be a bonus.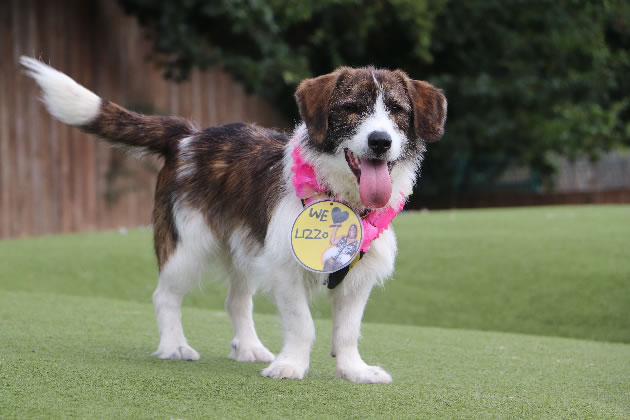 Benny
Lurcher and Chance the Rapper fan Sizzles is a gentle girl who is very sociable and enjoys human company. When it comes to people Sizzles has 'No Problem' and is a polite girl who appreciates a gentle fuss. Sizzles would enjoy some training to keep her stimulated, her love of food will help as will her quick brain! Sizzles is a real sweetie and has a lot of love to give in the right home.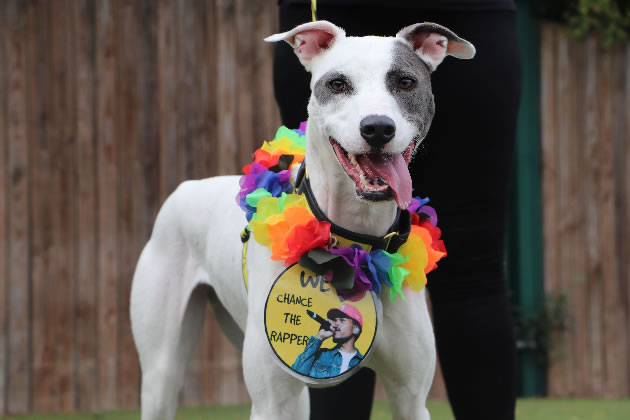 Sizzles
Husky and Solange fan Kayla is a young and bouncy young girl with puppy like behaviour. She is looking for an active family who understand the needs of her breed. Kayla could do with puppy training and socialising. She is good with other dogs and loves to play with her kennel mate Taggart. She doesn't even mind him 'touching her hair'.
If you've fallen in love with one of these music loving hounds, come down to Dogs Trust West London (Harefield) or call the centre on 01895 453930.

Dogs Trust is the UK's largest dog welfare charity and cares for 15,000 dogs across its network of 20 rehoming centres in the UK and one in Dublin. Dogs Trust has a non-destruction policy and will never put a healthy dog to sleep. The charity also focuses its efforts on understanding dogs and sharing that knowledge with the wider public to prevent problem behaviours that can result in relinquishment or abandonment.
July 12, 2019