Road still closed to traffic as damage reported to be extensive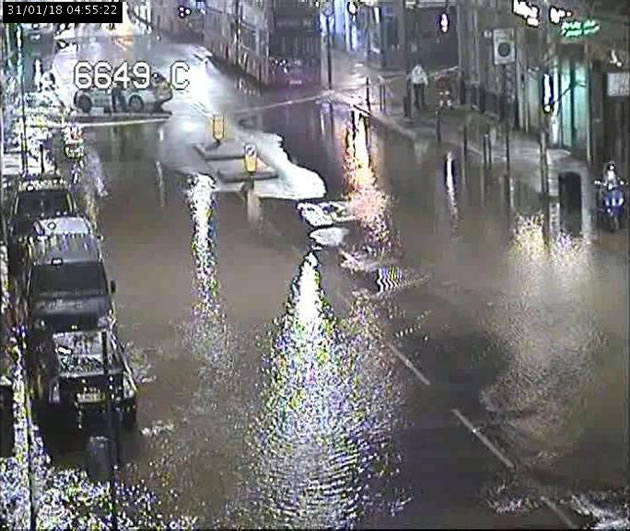 Flooding on Goldhawk Road, Shepherd's Bush. Picture:TfL
Goldhawk Road is set to remain closed to traffic until 3 March as Thames Water carry out repairs following the burst pipe which caused major flooding.
An update from Hammersmith & Fulham Council says,
" Goldhawk Road is still closed near the junction with Hammersmith Grove. The damage is more extensive here than at King Street and Thames Water expect the repairs to last until 3 March.
" Thames Water has now reopened Hammersmith Grove to northbound traffic only. On reaching the junction with Goldhawk Road, traffic can ONLY turn left (westbound)."
Road repairs are also continuing in Hammersmith's King Street, but it will be remain open to traffic.
The update says:," Further work will need to be carried out by Thames Water to resurface the larger areas affected by the burst water main. This work is being scheduled for next week (a definite start date is not yet confirmed and we will post here when it is) and will take 2-3 days. This work will NOT require the closure of the road, but there will be temporary traffic lights to manage the two-way traffic flow during the works.
Thames Water, meanwhile is continuing to apologise for the inconvenience to local people, saying: "Although the road remains closed to traffic we've opened up access for pedestrians and we'll continue to do all we can to have everything back to normal as soon as we possibly can.
"We're really sorry for the disruption the burst pipes have caused in the last week. In each of the areas we've got teams working hard to get them fixed and fully support any affected customers.
"Getting everything back to normal is our top priority and then we'll investigate the causes of the bursts to help reduce the risk of further problems.
"Further updates will be available on our social media feeds."
You can contact Thames Water on Twitter @ThamesWater,on Facebook or by calling 0800 316 9800.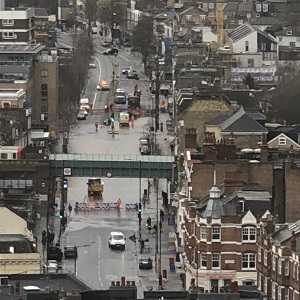 This was the scene on the day of the flooding, in a photo tweeted @charecroft by Charecroft TRA.

The mains burst was the second in the area within days, following the burst in Hammersmith that caused major flooding in King Street.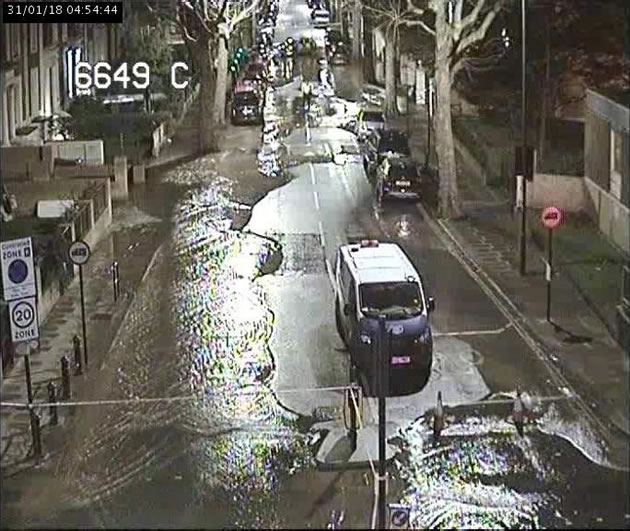 Flooding on Hammersmith Grove. Picture:TfL
February 24, 2018