Check if you qualify
Related Links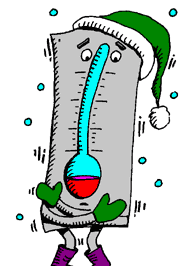 (image: weather.blogs.foxnews.com)
Participate
Comment on this story on the forum
Last week's freezing temperatures and snow have triggered the issue of a special Cold Weather Payment to Ealing residents who receive the pension credit or those on certain benefits.
Cold Weather Payments help people who are in receipt of certain benefits with their heating costs during the winter. Payment is made for each seven-day period of very cold weather and it is different to the Winter Fuel payment which is made to people over 60, regardless of the temperature.
Those who already qualify, you should receive the payment automatically within 14 working days. The payments are usually paid into the same bank or building society account as their benefit payments.
Anyone who doesn't currently receive Cold Weather Payments, but who feels that they are entitled to one, should contact either their pension centre or local JobCentre Plus.
Residents can check if they are entitled to a Cold Weather Payment by visiting www.direct.gov.uk/coldweatherpayment.

December 7, 2010