Disappointment for children who will now be located elsewhere
Two new schools in Ealing and Acton which had been expected to open next year will not now be doing so.
The news will come as a blow to parents hoping to send their children to either Ark Byron Primary in Acton Park or North Twyford secondary next September.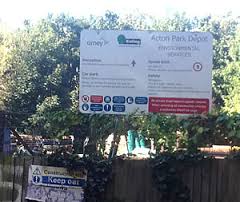 A spokesperson for Ealing council said the Ark Byron delay is due to finances, '' An unforeseen increase in construction costs has caused a delay to the planned opening of the new school building in September 2017. All parties concerned are working to resolve the issue as quickly as possible. The council is working closely with the school and the Education Funding Agency to arrange temporary local accommodation for Ark Byron pupils from September 2017 until construction is complete."
A meeting is due to be held at the school on Monday evening (12th December) and parents will be updated further by the Trust. The Council will be sending a representative.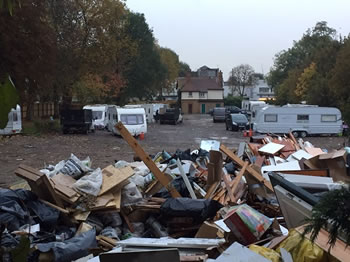 In November travellers set up camp on the site in Acton Park. They have since been moved on but left a large amount of waste which is expected to be cleared soon.
North Twyford CofE - another sister school of Acton based Twyford Church of England High School - was expected to open in temporary accommodation in September but the school has today announced that the Education Funding Agency (EFA) is not allowing it to do so because a permanent site had not yet been secured.
Dame Alice Hudson, Executive Headteacher said ''We have worked really hard to try and get this project off the ground in time for September 2017 entry and are no less determined to ensure we get the school open to meet what is now a very pressing need in 2018. I am very grateful for the backing of Ealing Council to make this a reality.''
Councillor Binda Rai, Ealing Council Cabinet member for Children and Young People added: ''We recognise the contribution made by Twyford to the Ealing family of schools. I firmly believe that the community is best served by Twyford, the Council and the Education Funding Agency, all working together to achieve our shared goal of meeting the significant increase in demand for school places in Ealing from 2018 and beyond.''
Chair of Trustees Andrew Bickley said: ''We have been very encouraged by the support from the local community in moving this project forward and it is this which gives us confidence that these short term barriers will be overcome.''
Over 330 parents had applied for the initial 125 places at North Twyford in September 2017. However parents have been aware that a final decision would be taken at the meeting of Twyford Church of England Academies trustees on 7th December 2016 so that parents and neighbouring schools were given sufficient time to make any necessary arrangements if approval to go ahead was not received.
All prospective pupils received notification of the situation yesterday. The applications process was outside the Pan-London scheme so all applicants still have their full six choices of schools.
The EFA, LA and the Trust say they remain wholly committed to the new school and will continue to work together to ensure it can open in 2018
An Ealing council spokesperson said: '' We would like to reassure parents that there are sufficient places in the borough's schools for September 2017.''
9 December 2016