New posts for Ann Keen, Hilary Benn, Baroness Scotland, John Hutton and Ben Bradshaw
Local MP Ann Keen has been made Parliamentary Under Secretary of State in the Department of Health by Prime Minister Gordon Brown in a series of new Government appointments.
Formerly Parliamentary Private Secretary to the Chancellor of the Exchequer, the MP was hotly tipped for promotion when Gordon Brown became Prime Minister. Her nursing background and experience of working at West Middlesex Hospital stand her in good stead for her new role in the Department of Health.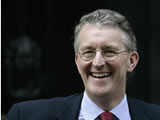 Other local appointments saw Chiswick's Rt Hon Hilary Benn MP becoming Secretary of State for Environment, Food and Rural Affairs. Prior to that he had been Secretary of State for International Development since 2003. Mr Benn served for 20 years on Ealing Borough Council, becoming the youngest ever Chair of the Education Committee and Deputy Leader of the Council.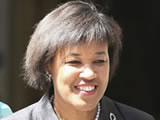 Fellow Chiswickian, The Rt Hon the Baroness Scotland of Asthal QC was appointed Attorney General.
Baroness Scotland was previously Home Office Minister of State for the Criminal Justice System and Law Reform from June 2003 to June 2007, and also spokesperson for the Department of Trade and Industry on women and equality issues in the House of Lords.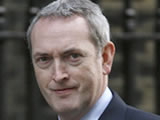 Acton's Rt Hon John Hutton MP was appointed the first Secretary of State for Business, Enterprise and Regulatory Reform when the new Department for Business, Enterprise and Regulatory Reform (DBERR) was created by Gordon Brown. DBERR will help create the conditions for business success and promote productivity and enterprise, across Government and within the EU. Prior to that he was Secretary of State Department of Work and Pensions.
Fellow Actonian Ben Bradshaw MP was made Minister of State and Minister for the South West in the Department of Health.
July 3, 2007