2011: A tough year ahead
Related Links
Participate
Comment on this story on the forum
I hope everyone managed to get a good break over the Christmas period, and managed to avoid being too inconvenienced by the snow and ice, which made last month one of the coldest on record. Let's hope that our roads don't sprout too many potholes as a result, and that the local council budget ensures they are quickly repaired. I gather they are going to limit their repairs to bigger potholes than recently – not very good news for cyclists! But let's see how it works out.
More seriously, we've got many important issues facing us in 2011. Education is going to be one of the key issues, and I'm delighted that already this year, the Education Secretary, Michael Gove, has been to see two of Acton's highly successful schools – Berrymede Junior School and Twyford C of E High School.
Meanwhile, I have been busy in my role as PPS to Francis Maude, Cabinet Office Minister. He has a bill going through Parliament at the moment which seeks to introduce much greater accountability into many areas of governance by abolishing a number of unelected, unaccountable quangos and taking their functions, if deemed sufficiently important, back into government departments so that ministers can be held responsible. The Cabinet Office is also responsible for negotiations with Civil Service Unions about reforming their pensions and redundancy arrangements, which will deliver huge savings to the public purse if, and when, delivered.
Alongside this, we are looking to save the taxpayer millions of pounds by reforming the procurement procedures across Government Departments. This is important work, all of which is about making savings, but most importantly, about increasing accountability.
As I have said so often, 2011 is certain to be a tough year in terms of the economy and what the Government can afford to spend. This is the year when we will really start to pay down our debt and get back onto the right track. Inevitably, there will be good and bad news as we go through the year. Unemployment figures remain mixed, but growth figures are still looking encouraging. There will be good times ahead, but we do have to get there first. Let's all make sure that we look after each other.
Best wishes,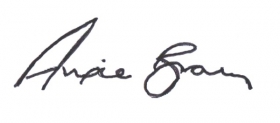 For full transcript of this newsletter, please visit Angie Bray's website.
25 January 2011