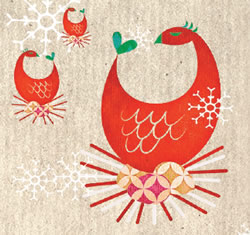 Sunday 8th December 2013
12 noon to 3pm
The Reading Room,
Grange Pub, Warwick Rd, London W5 3XH.
020 856 7617 www.grangeealing.co.uk
Entrance is free.

A Warm Welcome awaits you at the Christmas Showcase
Warm up for the festive season and see what Ealing's artists and crafters have to temp you.
Join them in the Reading room at the Grange on Ealing Common and of course expect a warm welcome from the team at the Grange.
Enjoy a relaxing atmosphere with plenty to cheer you from the bar and dining rooms.
EalingToday.co.uk is proud to be the media sponsor of this event which aims to encourage local artists, crafters and businesses to promote, display and sell their work in an affordable friendly atmosphere.
EalingToday Marketing Manager Stuart Webb commented "Ealingtoday.co.uk is all about bringing the community together and sharing news and events, so it's superb to see striving businesses and entrepreneurs working together and sharing ideas with such energy."
Hope you enjoy the Christmas Showcase here at The Grange.
Entrance is Free
8th December 2013
Exhibitors Include:




November 27, 2013