What can they do about it?

Telephone: 0208 702 9997
Mobile: 0738 8991 701

Low unemployment has left more than a quarter of SMEs struggling to hire skilled workers.
Global companies have deep coffers and provide brand prestige and trendy offices to attract staff.
SMEs need to think outside the box to compete, using compelling training and development opportunities.
A recent SME confidence-tracking survey from Bibby Financial Services (BFS) reveals that the nation's small and medium-sized businesses face a struggle to find workers with the right skills. It's a problem for 27% of SMEs. With Brexit set to put even more pressure on hiring, Lance Hobbs from The HR Dept Ealing and Brentford, explores how SMEs can fight back.
Lance says: "It's daunting for SME businesses when they see the fabulous campus offices of Silicon Valley firms, the luxurious free breakfasts laid-on by flourishing digital agencies and the bonuses that financial services companies can offer.
"These eye-catching benefits may seem hard to beat. But all is not lost. There are strings to the SME bow that can help them compete for great employees."
A separate recruitment survey carried out in 2017 showed that employees were more attracted by the prospect of good career progression than a posh brand and fancy benefits.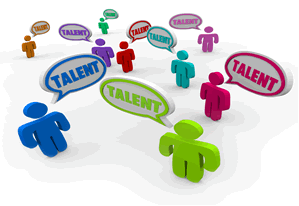 Lance continues: "Many SMEs are able to offer more flexibility than large corporates. In a small firm you often get the opportunity to turn your hand to the wider aspects of a role. This could be an attractive point to emphasise, as it shows a clear route to progression. It's doubly good for the business because if you can get a person with the desire and capability to grow themselves, then the business will probably grow around them. A winning formula all round would see the business communicating well, so that the person knows they are making a difference and feels encouraged to continue.
"Training is another attractive benefit to offer – not just for recruitment, but for retention too. Got a skills gap? Instead of trying to hire the ready-made solution, train someone in your team to develop into the role. As well as plugging your skills gap, this fosters staff loyalty and goodwill."
There are encouraging signs that SMEs are realising the benefits of such training. More than 40% of respondents to the BFS survey said they were going to increase training for existing staff.
For more information contact Lance
Telephone: 0208 702 9997
Email: Lance.hobbs@hrdept.co.uk

Advertisement
May 31, 2018